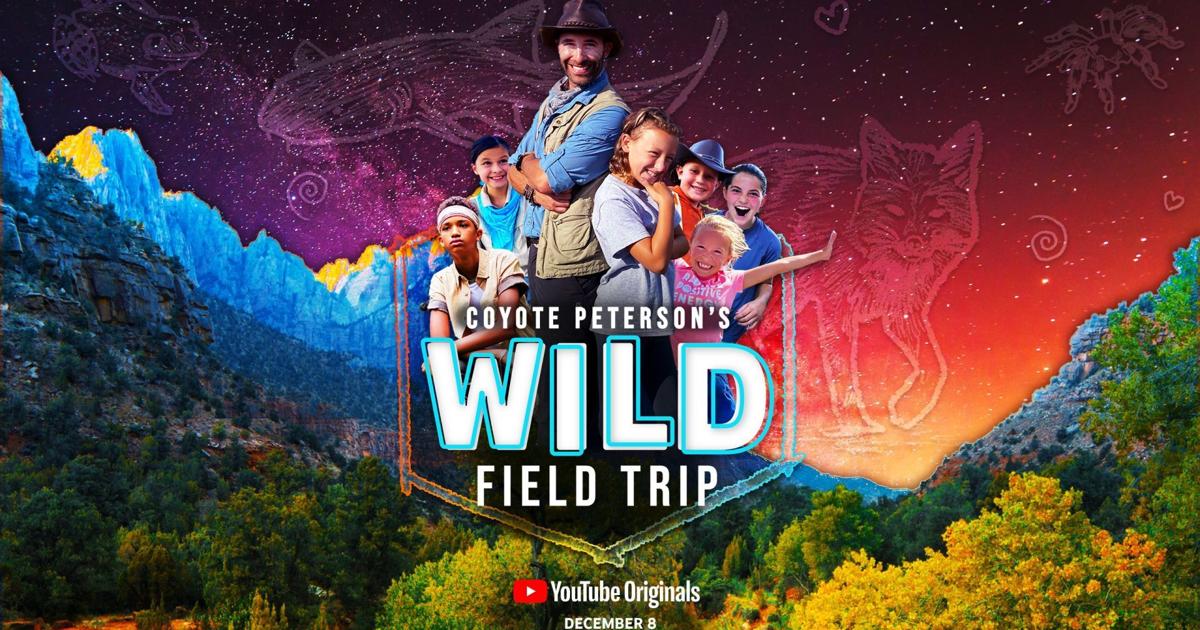 YouTube series 'Coyote Peterson's Wild Field Trip' visits the Endangered Wolf Center in Eureka | Television
[ad_1]
Eureka's own Endangered Wolf Center is the focus of a new episode of "Coyote Peterson's Wild Field Trip," a YouTube series aimed at school-aged children.
In this episode, titled "SUPER CUTE Fox Feeding Time!", host and wildlife enthusiast Nathaniel "Coyote" Peterson tours the center with guest host Nazir Sall, 13, from Cincinnati.
"It was phenomenal," Peterson said of filming at the center. He spoke in a phone interview from the Florida Keys, where he films a show for Brave Wilderness about mosquitoes. "There are so many brilliant women running the Wolf Center. We call them wild wolf women. They are all incredibly competent. They were incredibly accommodating in getting the content we needed to tell a great story and promote the work they did.
In the episode, which was filmed in September, Nazir gets a fennec fox to eat in his hand, shoots close-up video of a maned wolf named Lucky, and wheelbarrows a deer carcass in a red fox habitat, where he watches the wolves approach and then feast.
The episode, which debuted Jan. 8, includes interactions with several wolf center employees, including Stephanie Arne, director of education, and Regina Mossotti, director of animal care and conservation.
[ad_2]
Source link