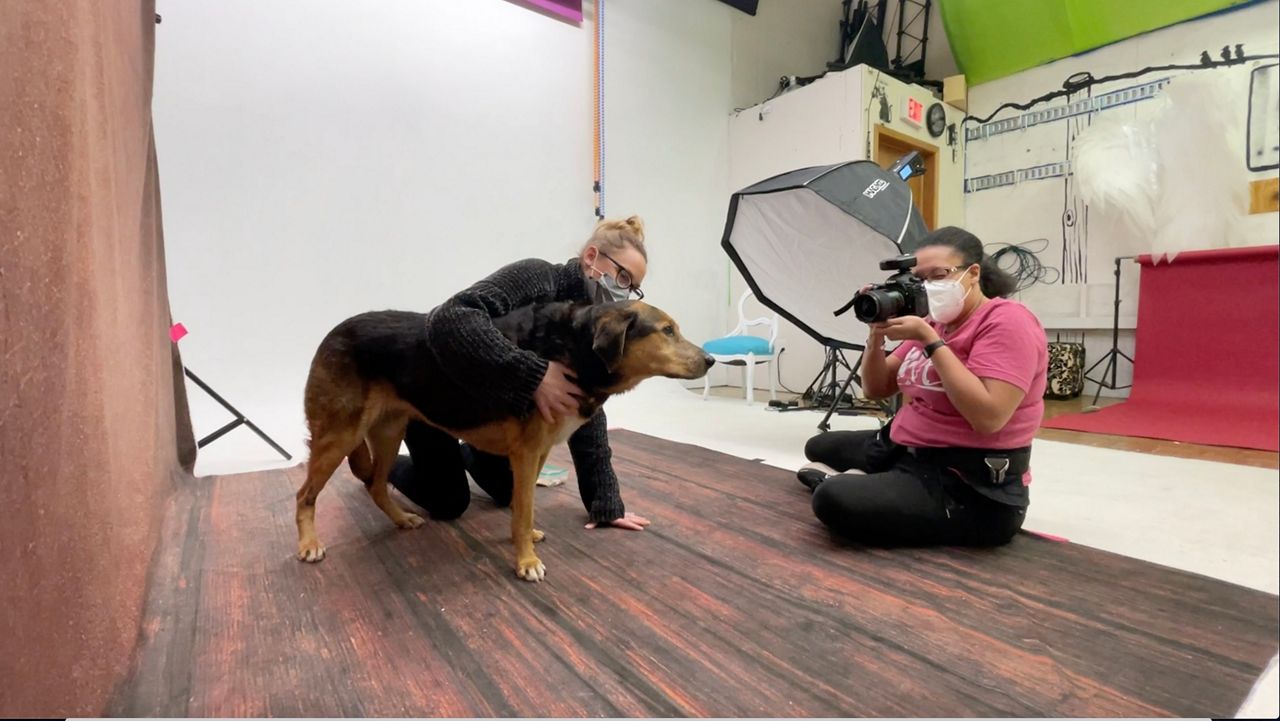 Wisconsin Photographer Raises Funds for Canine Cancer
[ad_1]
MADISON, Wis. – Dogs like Domino are the reason Shalicia Johnson, owner of ArrowStar Photography, is raising awareness about a subject that touches everyone.
"We are so happy to welcome her that we want something we can have forever, something we can cherish from her," said Brooklyn Mashaw, mother of Domino's dog.
It takes a lot of treats to get Domino, an adorable mix, to do what Johnson wants.
"You're going to be my best friend," Johnson said as she handed out more turkey treats.
Determined to capture the perfect portrait, Johnson knows that every moment with Domino is precious.
"Domino was diagnosed with lymphoma about a year ago, so she is doing very well thanks to her chemotherapy treatments," Mashaw said.
All money raised from Johnson's portraits goes to Czar's Promise, a Dane County nonprofit that helps fund canine cancer research.
"Knowing that our profits are going to help other dogs and cancer research and research not just for dogs but also for humans, we wanted to be a part of that," Mashaw said.
"It's a way for me to give back," Johnson said.
Now, in its second year, Johnson and his county-wide photography coaching community are entering a March Madness-style cutest dog portrait contest.
Click here to learn more about ArrowStar Photography.
[ad_2]
Source link