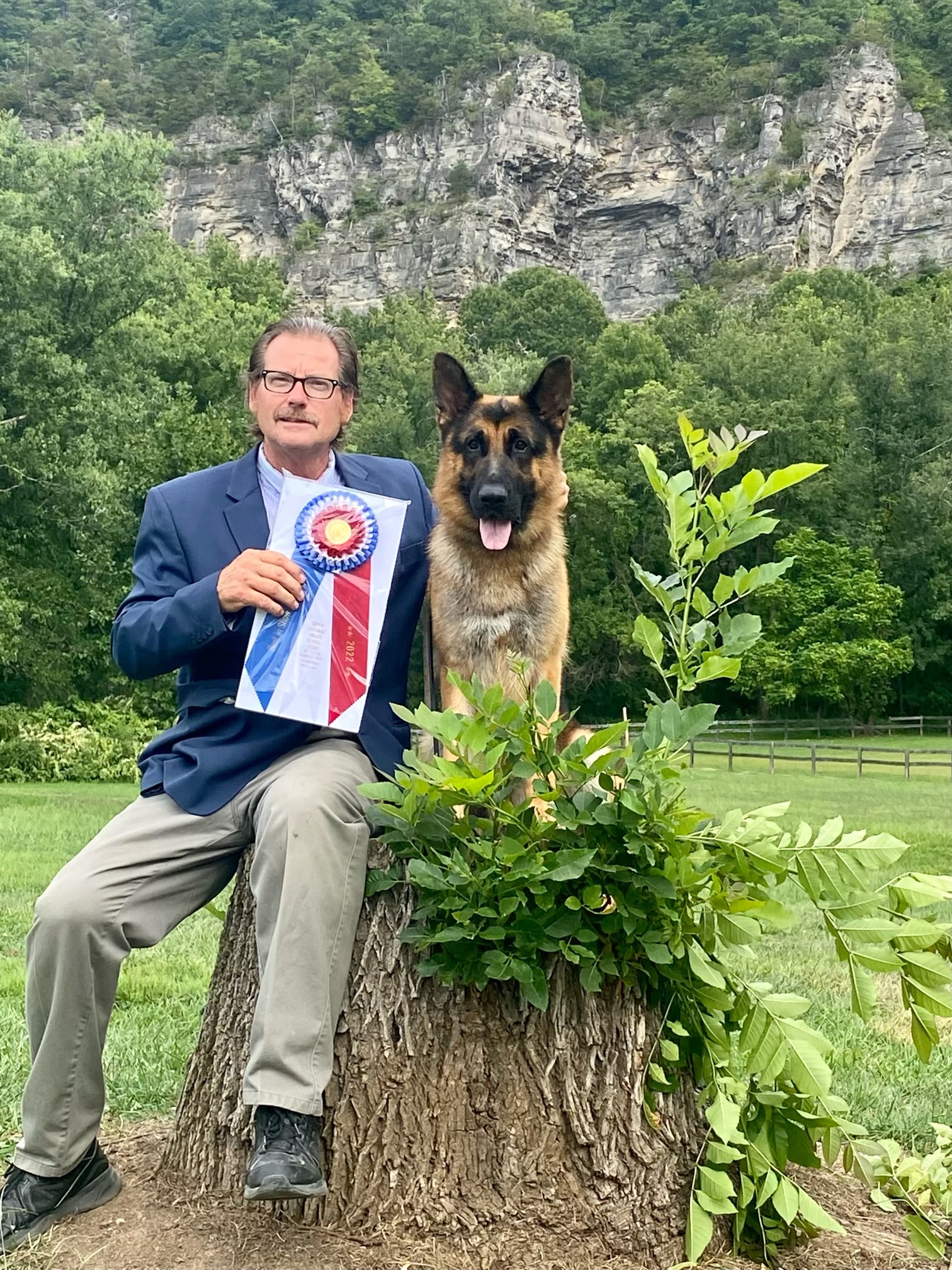 Upper Potomac Valley Kennel Club – Sunday, August 21, 2022
[ad_1]
Show name: Upper Potomac Valley Kennel Club
Location: Cumberland, MD
Date of the show: Sunday August 21, 2022
Total entry: 612
Best Show Judge: Mr. Eugene Blake
Show photographer(s):
David Sombach • Website: davidsombachphotos.com/
Dog Reg: Gizmo V Eklectic Jimeni from GCH Clayfield [Dog]
Breed: German Shepherd
Handler: Kent Boyles
Owner: B McElroy & J Hall
Reserve Dog Reg: GCH Surrey Sage [Bitch]
Reserve breed: poodle (miniature)
Reserve Manager: Kaz Hosaka
Reserve Owner: C Left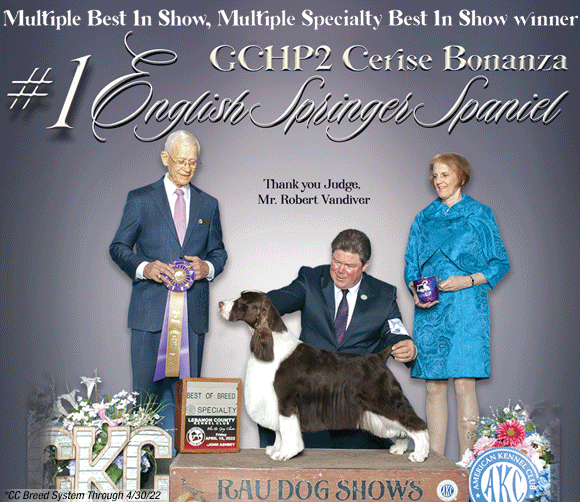 Name of sports judge: Mr. Charles L. Olvis
Total entry: 109
#1-
Dog Reg: GCHP K'Mander Dawnglow Arnage [Dog]
Breed: Spaniel (English Cocker Spaniel)
Manager: Meagan A Ulfers
Owner: K Anderson, N & E Atkins & E Neff
Breeder: K Anderson, S LaFlamme & E Neff
#2-
Dog Reg: GCHS Weissenberg Champayne On Ice [Bitch]
Breed: Weimaraner
Manager: Michelle Scott
Owner: C Cassidy
Breeder: K White
#3-
Dog Reg: GCHB Clussexx on red alert at Stonecroft [Bitch]
Breed: Spaniel (Welsh Springer)
Controller: Roxanne Sutton
Owner: S Blau, E Miller, D Johnson & J Hubbard
Breeder: D Johnson, J Hubbard & E Miller
#4-
Dog Reg: GCHB Wynmoor Stellar Mr. Brightside BCAT TKN [Dog]
Breed: Spaniel (English Springer)
Controller: Erin Kerfoot
Owner: E Kerfoot, R McGlothlin and J Hayes
Name of Judge Hound: Mr. Charles L. Olvis
Total entry: 82
#1-
Dog Reg: GCH Kiarry Must Have Faith [Bitch]
Breed: American Foxhound
Controller: Lisa Miller
Owner: E Charles & L Miller
#2-
Dog Reg: GCH Charteroak Tralala Of Grandeur [Bitch]
Breed: Afghan hound
Controller: Teri Tevlin
Owner: E Rechler & M Vaccaro
Breeder: G & M Vaccaro & E Rechler
#3-
Dog Reg: GCHB Fetch and Smell Chrissy Snow [Bitch]
Breed: Beagle 15 inches
Manager: Phil Booth
Owner: Mr. Pantaleon
#4-
Dog Reg: GCH Dikerdachs Leonard [Dog]
Breed: Dachshund (long hair)
Controller: Angela Lloyd
Owner: V Diker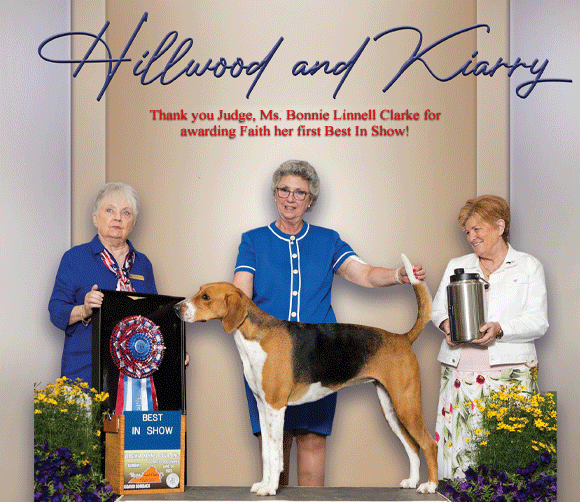 Name of Working Judge: Dr. Carmen L. Battaglia
Total entry: 109
#1-
Dog Reg: GCH Jerdans Country Girl Of Eden Forest [Bitch]
Breed: Great Dane
Administrator :
Owner: J Ribo
#2-
Dog Reg: GCHB Winky-Pinky Bory Cysterskie BCAT [Bitch]
Breed: Leonberger
Controller: Vickie Venzen
Owner: S Simpson
#3-
Dog Reg: CH Pouch Cove Live Wire [Bitch]
Breed: Portuguese Water Dog
Administrator :
Owner: P Helming & M Lint
Breeder: M Lint & P Fleming
#4-
Dog Reg: Mystic Ice at Wyterrose The best of both worlds [Bitch]
Race: Samoyed
Operator: Monique Mastrapasque
Owner: E Smith
Name of Judge Terrier: Mr. Charles L. Olvis
Total entry: 32
#1-
Dog Reg: GCHG Peabar PS I love you [Bitch]
Breed: Scottish Terrier
Responsible: Ania Kelly
Owner: K Lynn, P Browne and M Siroka
#2-
Dog Reg: GCHG Juslyn Choptank Dream On Tenterra [Dog]
Breed: Norfolk Terrier
Handler: Jessy Sutton
Owner: R & C Sutton, D Wall, K Graham, S Bernhard and M Phillips
Breeder: K Graham, R Sutton, Phillips & A Gullick
#3-
Dog Reg: CH HollyBriar Never Say Never Again [Bitch]
Breed: Lake Terrier
Administrator :
Owner: F Roberts
#4-
Dog Reg: GCHB Kilkenny's Wild Honey [Bitch]
Breed: Glen of Imaal Terrier
Manager: E Bennett
Owner: E Bennett & S Dunbar Blum
Breeder: J&S Blum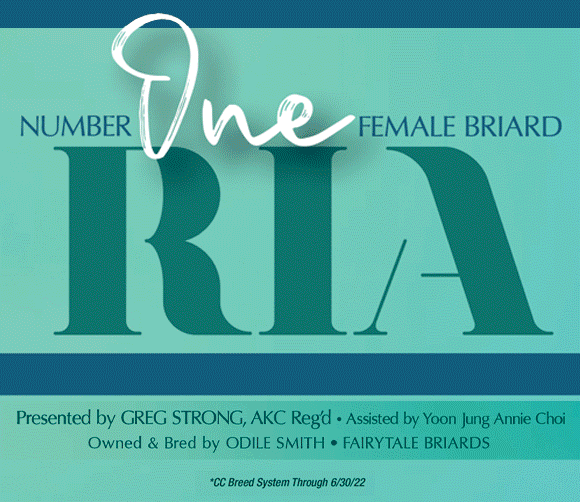 Toy Judge Name: Mr. Charles L. Olvis
Total entry: 80
#1-
Dog Reg: GCHS Riversong's Rockin' At The Ritz [Dog]
Breed: Pug
Manager: Michael Scott
Owner: C Koch
#2-
Dog Reg: GCHS One Love Hashtag Not Vanilla [Dog]
Breed: Chihuahua (long hair)
Controller: Erika Lanasa
Owners: D Shindle, S O'Connell, P Martinez, H Maxwell, T Bregman & R Keiter
#3-
Dog Reg: CH Fields Edge Riding Shotgun [Dog]
Breed: Cavalier King Charles Spaniel
Controller: Angela Lloyd
Owner: R&L Slusher
Breeder: L Slusher & E & R Venier
#4-
Dog Reg: The truth of GCHB Touche needs to be told [Dog]
Race: Japanese Chin
Controller: Roxanne Sutton
Owner: D Martenson & P Hill
Breeder: K Silver, D Martenson & R Perket
Name of Non-Sporting Judge: Mr. Charles L. Olvis
Total entry: 67
#1-
Dog Reg: GCH Surrey Sage [Bitch]
Raising: Poodle (miniature)
Responsible: Kaz Hosaka
Owner: C Left
#2-
Dog Reg: GCHS Planet's Pop Star [Bitch]
Breed: Dalmatian
Manager: Michael Scott
Owner: B Kaplan-Barrett & E Barrett
#3-
Dog Reg: GCHG Liontamer-Pazzazz Rothrock Tradition By Buddakan [Dog]
Breed: Chow Chow
Responsible: Jan Kolnik
Owner: D&P Rothrock & K Tracy
Breeder: Karen Tracy
#4-
Dog Reg: GCHB Sylvan Myst Toast Of The Town [Dog]
Breed: Lowchen
Manager: Rachel Kulp
Owners: K Roll, R Shailer, P Lasswell and R Croxton
Breeding Judge Name: Dr. Carmen L. Battaglia
Total entry: 111
#1-
Dog Reg: Gizmo V Eklectic Jimeni from GCH Clayfield [Dog]
Raising: german shepherd dog
Handler: Kent Boyles
Owner: B McElroy & J Hall
#2-
Dog Reg: GCHS Aprodombi Meresz Maszat Marci [Dog]
Breed: Pumik
Manager: Michelle Scott
Owner: C Cassidy
#3-
Dog Reg: GCH Dream Meadow's Bayouland Positive Vibes Only [Bitch]
Breed: Australian Shepherd
Controller: Rachel Tepera
Owner: Dr B Weikert & O Weikert
#4-
Dog Reg: CH Baymoor Peliglaw Motivation [Dog]
Breed: Pembroke Welsh Corgi
Administrator :
Owner: R Belyea & B Hansen
Breeder: B Hansen & G Garvin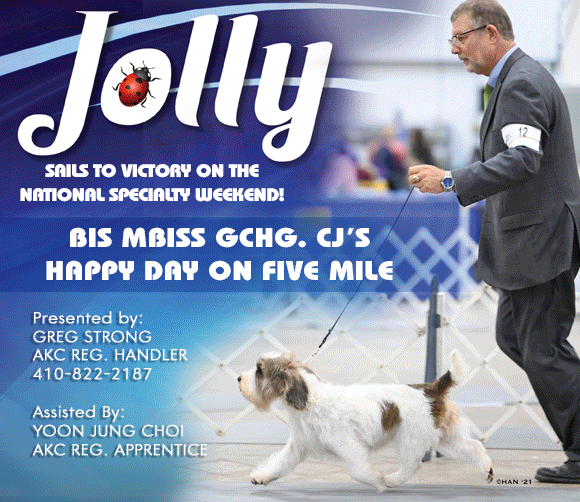 ---
Please note that these results are not official and may be subject to change once official results are submitted to AKC.
La Chronique Canine is not responsible for errors or involuntary omissions in the information reported on this site.
All information about www.chroniquecanine.com is the exclusive property of The Canine Chronicle and Endeavor Publications, Inc. Reproduction of the contents, in whole or in part, is not permitted without the permission of the publisher.
short url: https://chroniquecanine.com/?p=242507
Posted by Gia on Aug 21, 2022. Filed under All Breed Results. You can follow any responses to this entry through RSS 2.0. Comments and pings are currently closed.
[ad_2]
Source link