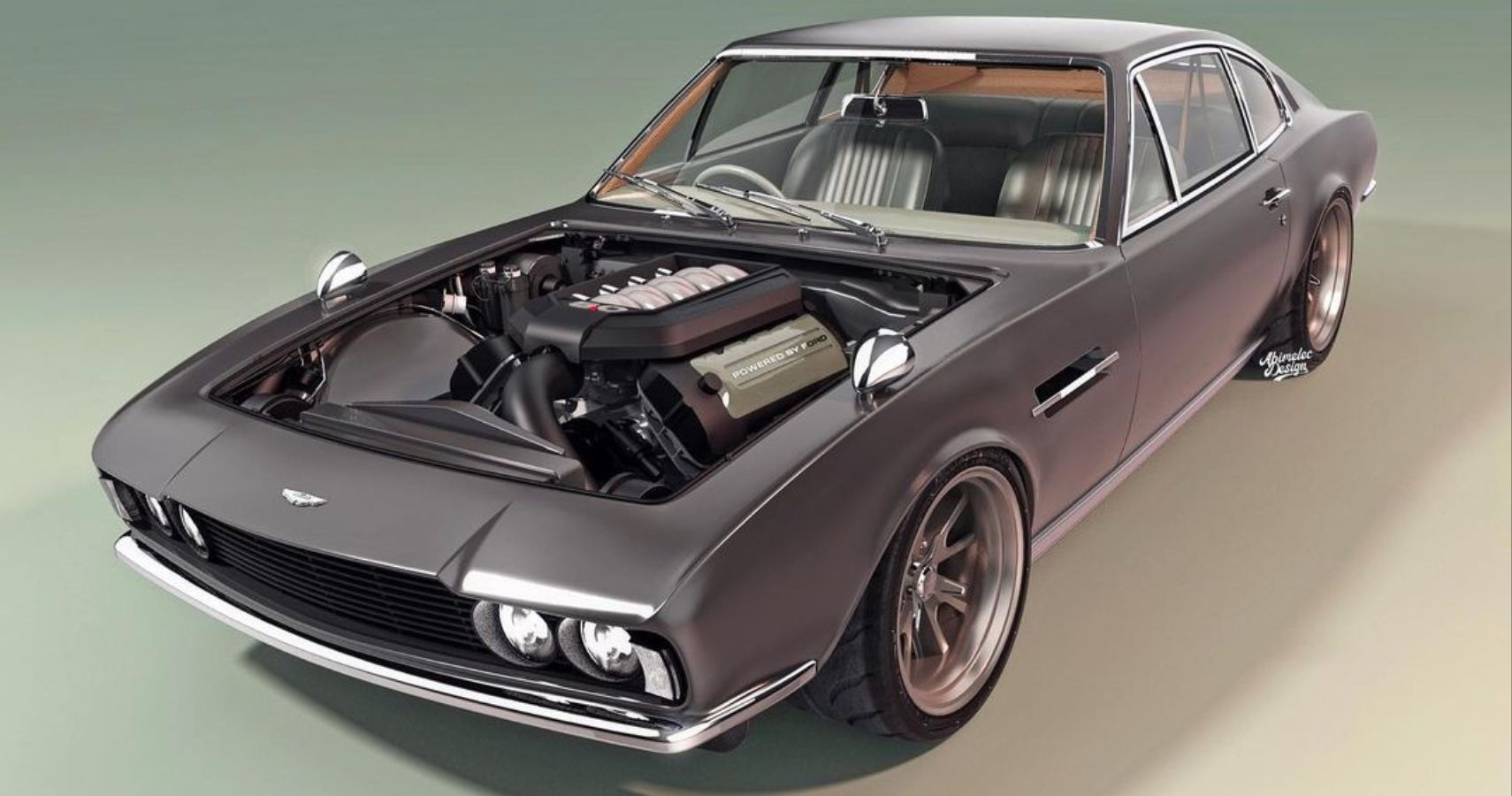 The Aston Martin DBS goes wild with a Ford Coyote engine
Already a bit silly, this British sports car goes a step further thanks to a digital artist and his imagination giving the car a lot of power.
The world of digital car rendering is a fascinating place. It's a world that allows incredibly talented artists to express their almost limitless imagination, creating cars that would be barely believable in real life.
One of the best in this area is Abimelec Arellano. And his latest creation is a 1969 Aston Martin DBS with the full restomod/pro-touring treatment. And under the hood of this amazing design is a pretty powerful Ford engine that packs a punch.
A wild coyote hides under the hood
That engine is a 5.0 liter Ford Coyote engine, which undoubtedly gives this British classic plenty of power. Arellano says that's sort of valid, because Ford actually owned Aston Martin for a while. It also allows the DBS to retain its original bonnet, meaning you would have no idea the Coyote engine was in there! But the engine isn't the only change to the DBS, as Arellano has ensured that there are plenty of exterior modifications to make this car stand out among the crowd.
RELATED: That's How Much An Aston Martin Vantage Le Mans V600 Is Worth Today
External changes make the DBS stand out
Some of the external modifications to this DBS add a nice finishing touch to the Coyote concept. Sticking to the front of the DBS, we can see a front spoiler under the front bumper – a subtle but noticeable addition to the car. Moving into the rest of the DBS, Arellano added Toyo R888 tires to the DBS and some really big wheels, which fill out the fenders of the car quite nicely. The largest wheels are both at the front and at the rear of the car. The side skirts are also longer than the standard DBS, and the larger wheels make the car appear lower to the ground.
RELATED: Ranking The 10 Best Aston Martin DB Models
Changes to the rear and an amazing color scheme
The rear of the car sees only minor changes. A new exhaust configuration is present, with twin tailpipes in the center of the rear of the Aston Martin, just below the bumper. The rear section is also smoothed over the standard DBS, only broken up by the new exhaust setup. As for the color of the car, the Aston Martin comes in a satin gloss gunmetal gray paint job with some green contrast details, and we can also make out the stunning interior.
Source: Abimelecdesign Instagram page
Here's how much a 2019 Aston Martin DBS Superleggera costs today
Read more
About the Author