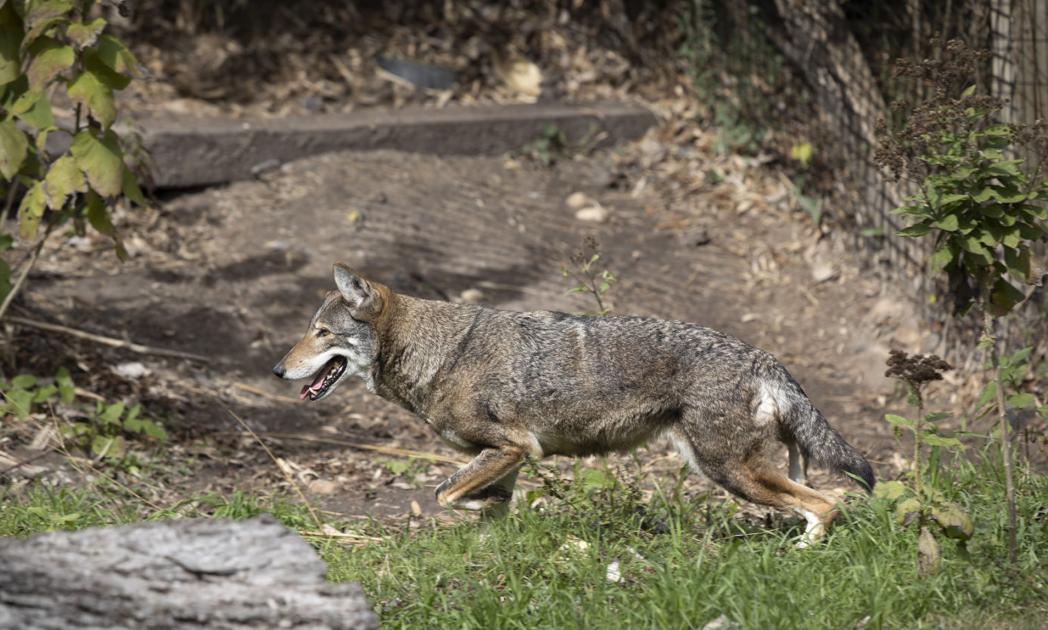 Texas Zoo to Unveil Cast Red Wolf Sculpture and Host Conservation Fundraisers | New
The Texas Zoo will unveil a cast red wolf sculpture next weekend in an effort to raise awareness about the world's most endangered canine.
Donated by Weiland Wildlife Artists in North Carolina, the sculpture will be on display at the zoo's red wolf exhibit, which is home to two critically endangered red wolves, according to a press release from the zoo.
The wolf was historically present throughout Texas and the Southeastern United States, but only 14 red wolves remain in the wild, roaming the woods of North Carolina.
In collaboration with the US Fish and Wildlife Service, the Texas zoo is one of the few zoos, nature centers and breeding facilities that strive to increase populations of red wolves through a Species survival plan program. Collectively, the facilities are home to 245 Red Wolves.
The program is designed to increase the genetic diversity of the red wolf population and repopulate red wolves in the wild. Some zoological institutions, for example, are releasing a handful of wolves this year, according to the press release.
The Texas Zoo has been home to red wolves since the 1980s and recently stepped up efforts to prioritize red wolf conservation.
To continue conservation efforts, the Texas Zoo has two events scheduled for August 6 and 7.
On August 6, the zoo will host Paint for a Cause from 6 p.m. to 8 p.m. Adults 21 and older are invited to take their own creative approach to painting a red wolf while sipping their drink of choice. The event is BYOB and costs $ 40 per person and $ 70 per couple. Half of the proceeds will go to Weiland Wildlife Artists and the other half will go to the care of the red wolves at the Texas Zoo.
On August 7, the sculpture's big reveal is scheduled for 10:30 am Visitors are encouraged to stick around for children's crafts on the red wolf theme and an opportunity to meet the artists inside. main building of the zoo.
Hors d'oeuvres will be offered from 11 a.m. to 1 p.m. as well as an opportunity to support the conservation of the red wolf by purchasing red wolf sponsorships and more. All proceeds will go towards the care and conservation of the Red Wolf.
Kali Venable is an investigative and environmental reporter for the Victoria Advocate. She can be reached at 361-580-6558 or kvenable@vicad.com.