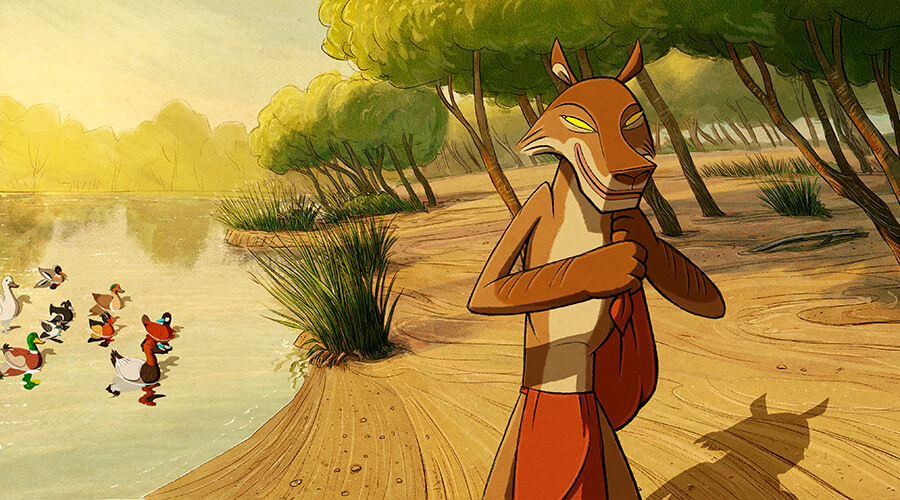 Teaser released for Áron Gauder's "Four Souls of Coyote"
[ad_1]
Teaser released for Áron Gauder's "Four Souls of Coyote"
The Cinemon Entertainment studio in Hungary has unveiled a teaser for its upcoming animated film FOUR SOULS OF COYOTE. Made with the support of the Hungarian Film Institute, the project marks the continued expansion of Cinemon's slate of projects as the fourth in-house production feature in the past five years.
The film is created and directed by Áron Gauder (whose previous work includes The neighborhood! with distinctions including the Cristal for best feature film at Annecy 2005) and joined by co-screenwriter Géza Bereményi. Hungarian filmmaker Áron Gauder caused a stir with his feature debut, The neighborhood!which was hugely successful in cinemas in its country and was the star of various festivals (screened in Toronto and awarded at gatherings such as Zagreb, Ottawa, Krok, Sitges, kyiv and Seoul).
Áron Gauder has embarked on a new adventure with Four coyote souls in 2017. Cinemon Entertainment studio and producer Réka Temple embraced the plan for the film and got to work, and now the film is coming to an end.
Four coyote souls is presented as an epic adventure tale of Native American creation myth. Through a unique account of the creation of the universe, the film highlights the growing need to live in harmony with the environment, before it's too late and we destroy the Earth.
Through adventures filled with animals, magic, hunger, greed, and the sacred circle of all creation, the story gives us hope that it's not too late to change course. It's the last minute to save humans on Earth.
By presenting the magical universe of Native American folklore, the film gives keys to understanding the present. According to the director, the film's greatest commitment is to provide a way out that will take us back to the wonders of life. Not only is a story of creation never heard before, but it also presents the issues of sustainability and shared responsibility that affect us all through the magical and powerful knowledge and wisdom of Native Americans.
Directly aimed at young audiences, the project will use 2D and 3D, painting and drawing. The drawings were made by director Áron Gauder himself; the animation director was Zsolt Baumgartner; and the music for the film was selected from authentic Native American songs. Production duties are handled by Budapest-based Cinemon Entertainment.
The original language is English. Lorne Cardinal Stewart (Old Man Creator/Old Man), Diontae Black (Coyote), Danny Kramer (Hoksila), Stephanie Novak (Wichincala) lent their voices to the main characters of the film. Other roles include Priscilla Landham, David Mattle, Lily Rose Silver, Bill Farmer, Cle Bennett, Bob Klein, John Bentley, Bill Farmer, Fred Tatasciore, Karin Anglin.
The film is expected in Hungarian cinemas in 2023.
For more information visit 4soulsofcoyote.com

[ad_2]
Source link