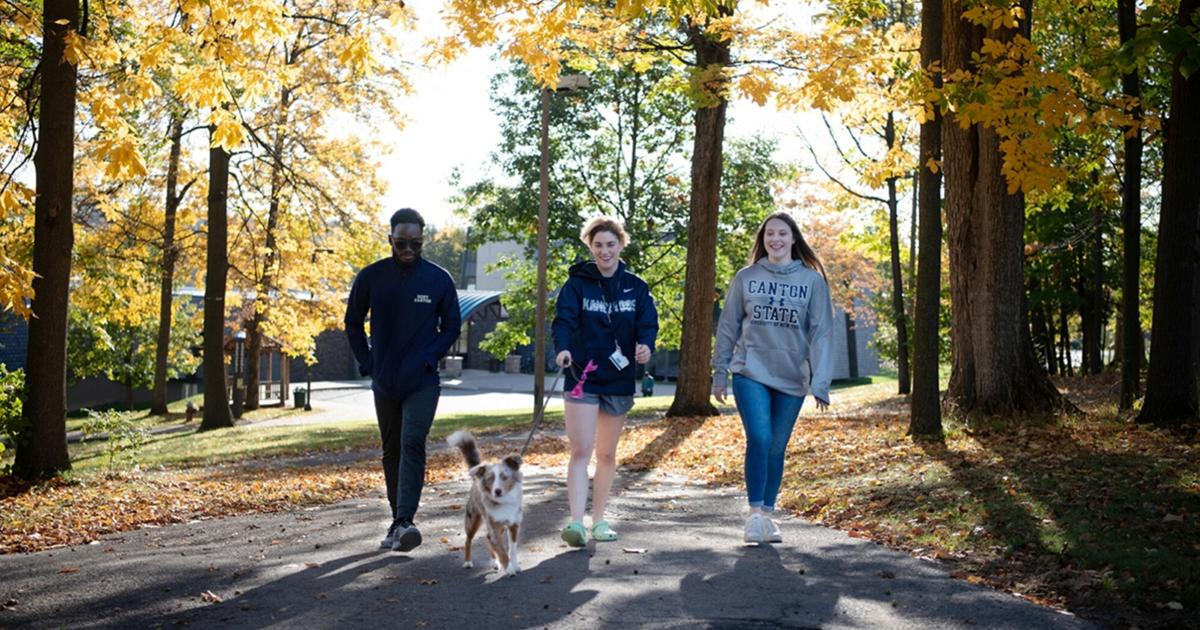 SUNY Canton expands pet-friendly accommodations to include canine companions | St. Lawrence County
[ad_1]
CANTON – SUNY Canton will make it easier for students to bring a piece of home this fall by launching a dog-friendly housing option.
The program builds on the popularity of the college's longstanding pet-friendly residence called Pet Wing, which began in 1997.
The Pet Wing, located in Mohawk Hall, allows small pets, such as cats, rabbits, fish, and hamsters. From now on, companion dogs will be welcome to reside with their owners in a designated area on the Rushton Hall campus.
"This is the next phase in our evolution as a nationally recognized pet-friendly college," said SUNY Township Residence Life Director John M. Kennedy. "Animal companions are an important part of our students' lives, so expanding this program helps maintain a community-like atmosphere where they feel comfortable and supported."
Students must first apply to be accepted into this new program by June 24 and must meet other criteria before receiving permission to bring their dog to campus. Weight limits, medical treatments (such as vaccinations), and registration and license certificates are also required.
The college has received media attention for the Pet Wing, most recently in "Inside Higher Ed", a national news website. The article discusses the surge in student demand for pet-friendly accommodation in the wake of COVID to combat isolation and improve mental health.
"Our Pet Wing remains one of the most popular housing options on campus, and I have no doubt our 'Dog Floor' will also be in demand," Kennedy said. "These two programs offer a unique university experience that is hard to find elsewhere."
Themed accommodations such as the Dog Floor allow students with similar interests to interact and form lasting bonds. Last fall, the college launched a hugely popular residence wing exclusively for students interested in video games.
[ad_2]
Source link