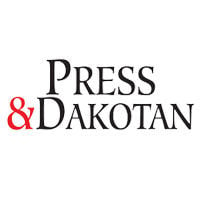 Skyforce acquires former Coyote Westbrook | Sports
[ad_1]
SIOUX FALLS — Sioux Falls Skyforce announced today that the team has acquired guard Charlie Westbrook from the pool of available players. The transaction fills the open roster spot left by Javonte Smart in earning a two-way contract with the Miami HEAT.
Westbrook, a 6-foot-4, 198-pound guard from the University of South Dakota went undrafted in the 2012 NBA draft.
He played in the preseason for the Miami Heat at the start of 2013-14, averaging 2.5 points, 0.75 rebounds and 0.25 assists per 5.7 minutes in four appearances.
Westbrook played one G League season, in 2013-14, where he played a total of 37 games (two starts) for Austin Spurs and Sioux Falls Skyforce. He averaged 9.2 points on 43.7 percent shooting, 2.2 rebounds and 1.9 assists combined. For Skyforce, in 10 games, he averaged 12.0 points on 49.5 percent shooting, 3.0 rebounds and 2.1 assists in 23.3 minutes per game.
The Milwaukee, Wisconsin native has spent a total of five years playing overseas, the most recent being with UMEA Bskt of the Swedish Basketball League in 2019-20. Westbrook averaged 14.0 points on 36.7 percent shooting, 3.3 rebounds and 1.3 assists per 29.1 minutes per game.
Prior to his professional career, Westbrook helped transition the South Dakota Coyotes to the Summit League. He averaged 17.4 points on 47.2 percent shooting, 4.3 rebounds and 1.7 assists in 58 games (57 starts) for USD. His play as a junior in 2010-11 earned him first-team All-Great West Conference and Great West Conference All-Newcomer Team status. As a senior in 2011-12, he became the first Coyote men's basketball player to earn All-Summit League honors as he was selected to the second team.
Westbrook will wear No. 30 for Skyforce and is expected to be available for the team's next home game tonight against the Texas Legends. Tipping is due at 6:30 p.m. CST from the Sanford Pentagon.
[ad_2]
Source link