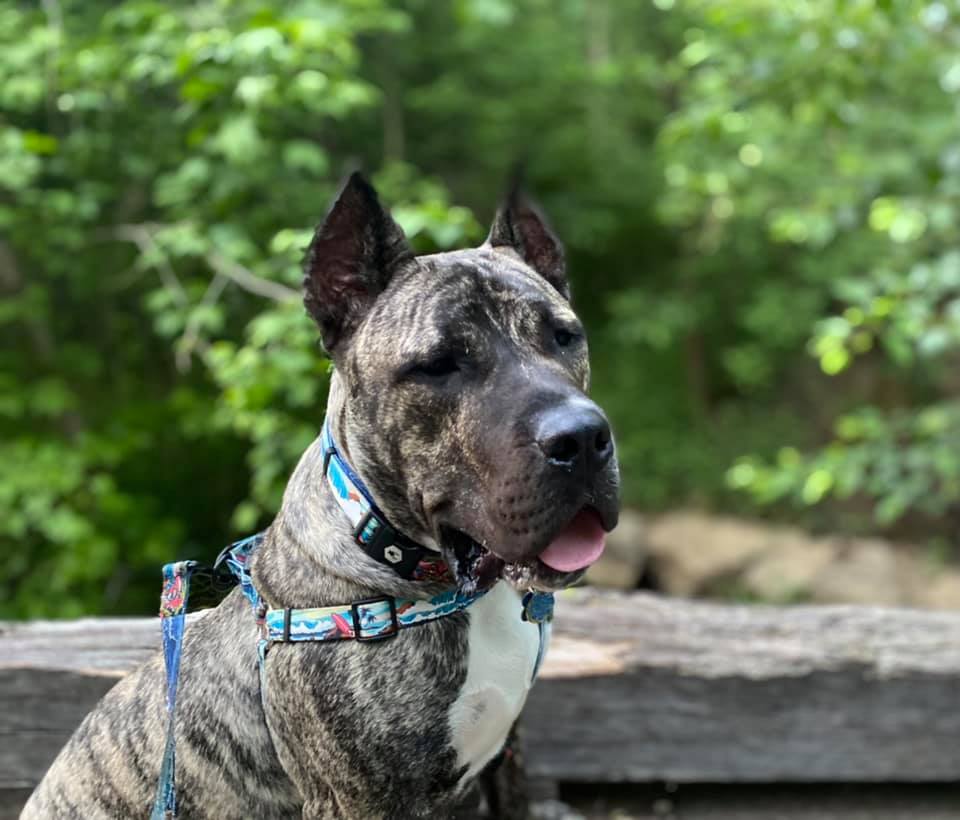 Rescue dog Ethan earns $ 20,000 salary as canine beer taster for Busch
Proving that every dog ​​has a day, a dog left to die in a Kentucky parking lot in January capped a remarkable few months by being named the "tasting chef" of a new product by brewing giant Busch.
Ethan captured hearts nationwide with his struggle to regain his health after being left emaciated outside the Kentucky Humane Society's main campus in Louisville in January.
Weighing just 38 pounds – half of what he should have, animal experts worked hard to save his life. Veterinarian Emily Bewley described him as "the thinnest dog I've ever seen alive," the Louisville Mail Journal reported.
Covered with feces and urine, experts concluded that Ethan had been starving for weeks and the battle was therefore on to get him back on the road to health.
After being placed on an intravenous drip, the dog had to be fed every two hours. Faced with respiratory and neurological symptoms, it was unclear whether he would recover, but eventually his condition improved.
In March and now weighing 83 pounds in good health, Ethan was adopted by KHS Facilities Manager Jeff Callaway. In a post on the KHC Facebook page, Callaway said "he was already a big part of our family.
"From the start, it was always about Ethan and what is best for him and his future," Callaway added. "I believe with all my heart he's in the right place."
However, 2021 had more in store for Ethan. Last month, a competition for the post of tasting chef for alcohol-free bone broth, Busch Dog Brew, was announced. The work included a $ 20,000 reward, $ 800 in pet insurance, and 10 four-packets of beer so the winner could open a fresh one.
Busch said on his Facebook page that he had considered many candidates but picked Ethan, who is described as, you guessed it, "the best dog." The firm added in its statement – and those who don't like puns might want to look away now – "he had a furry resume," adding: "Please give him a series of appPAWS! "
There was a lot of public speculation about Ethan's race. Following a DNA test, the KHA said Ethan was a mix of Presa Canario, Mastiff, Argentinian Dogo, Bull Dog, Cane Corso and American Staffordshire Terrier.
In a statement to News week, Callaway said, "We are very honored that Ethan is the face of Busch Dog Brew. His story is incredible.
"Less than four months ago, there was a great chance he wouldn't even make it. But a strong determination, a vigorous will to live and the love of the people around him gave him the chance to 'to be the very special soul that he really is. "
Updated: 05/22/2012, 10:53 AM ET: This article has been updated with a new image and a comment on Newsweek from owner Jeff Callaway of the Kentucky Humane Society.