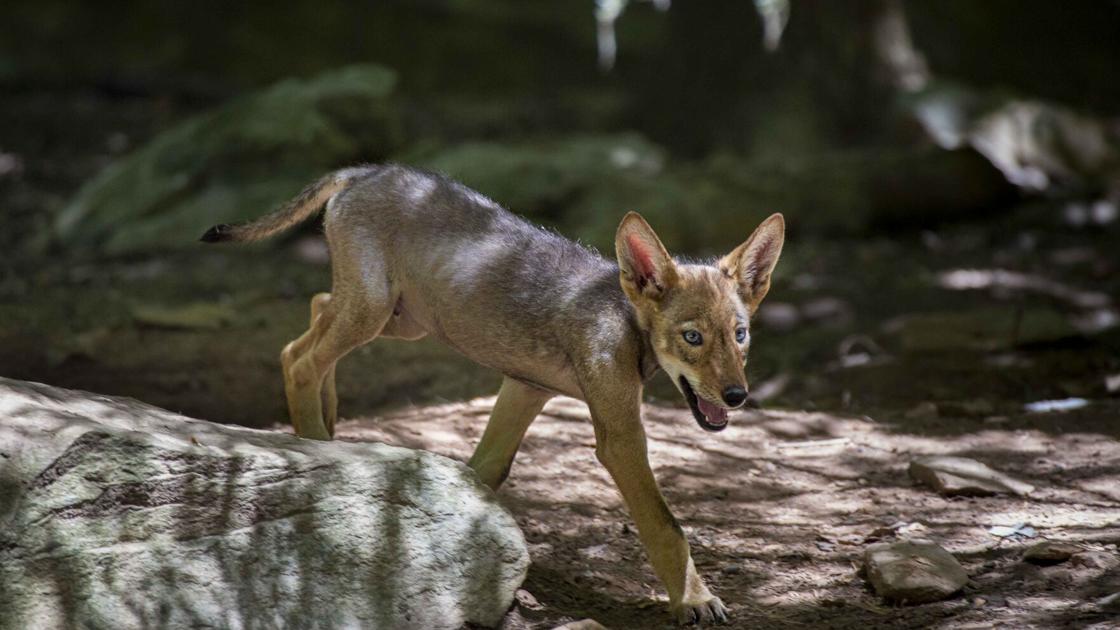 North Carolina Zoo Announces Names of Publicly Chosen Red Wolf Puppies | Children Family
[ad_1]
Asheboro, NC – June 30, 2021 – The North Carolina Zoo is excited to announce the names of the six Cubs (four females, two males) born in the guest sight habitat of first-time parents Flint (male) and Sassy.
The public was invited to vote in an online poll from a list of names provided by the zoo's red wolf keepers. The names are based on rivers in the southeastern United States where critically endangered red wolves lived. The Names Survey received over 6,500 responses.
The names chosen are Eno, Harper, Pearl, Warrior, Fisher, Catawba.
The names to choose from were Catawba, Edisto, Haw, Harper, Warrior, Eno, Fisher, Pearl, Waccamaw, and Swannanoa.
The puppies were born as part of the zoo's red wolf breeding program. There were three litters totaling 12 puppies born during three days from April 28 to 30 (the names of the puppies from the other two litters will be announced shortly). This brings the number of red wolves currently in the zoo's breeding program to 35, making it the second largest pack in the United States after the Point Defiance Zoo and Aquarium in Tacoma, Washington.
There are only 15-20 red wolves left in the wild and they are all found in eastern North Carolina. The red wolf is considered the most endangered canine in the world.
Once common throughout the Southeastern United States, wolves nearly became extinct in the late 1960s, but the US Fish and Wildlife Service launched an aggressive conservation effort – the American Red Wolf Recovery Program – that has leads to new ways of tracking and protecting the species. These efforts have led to an increase in the number of wild red wolves in eastern North Carolina, but changes in the management of the recovery program have resulted in a further decline in the wild population in recent years.
The zoo has been part of the American Red Wolf Recovery Program since 1994 and has led the successful efforts to have the American Red Wolf become part of the Association of Zoo and Aquariums' SAFE (Saving Species From Extinction) program.
AZA SAFE Species programs aim to protect endangered species around the world. For more information visit https://www.aza.org/aza-safe.
To learn more about the North Carolina Zoo and our Red Wolf Program, please visit www.nczoo.org
[ad_2]
Source link