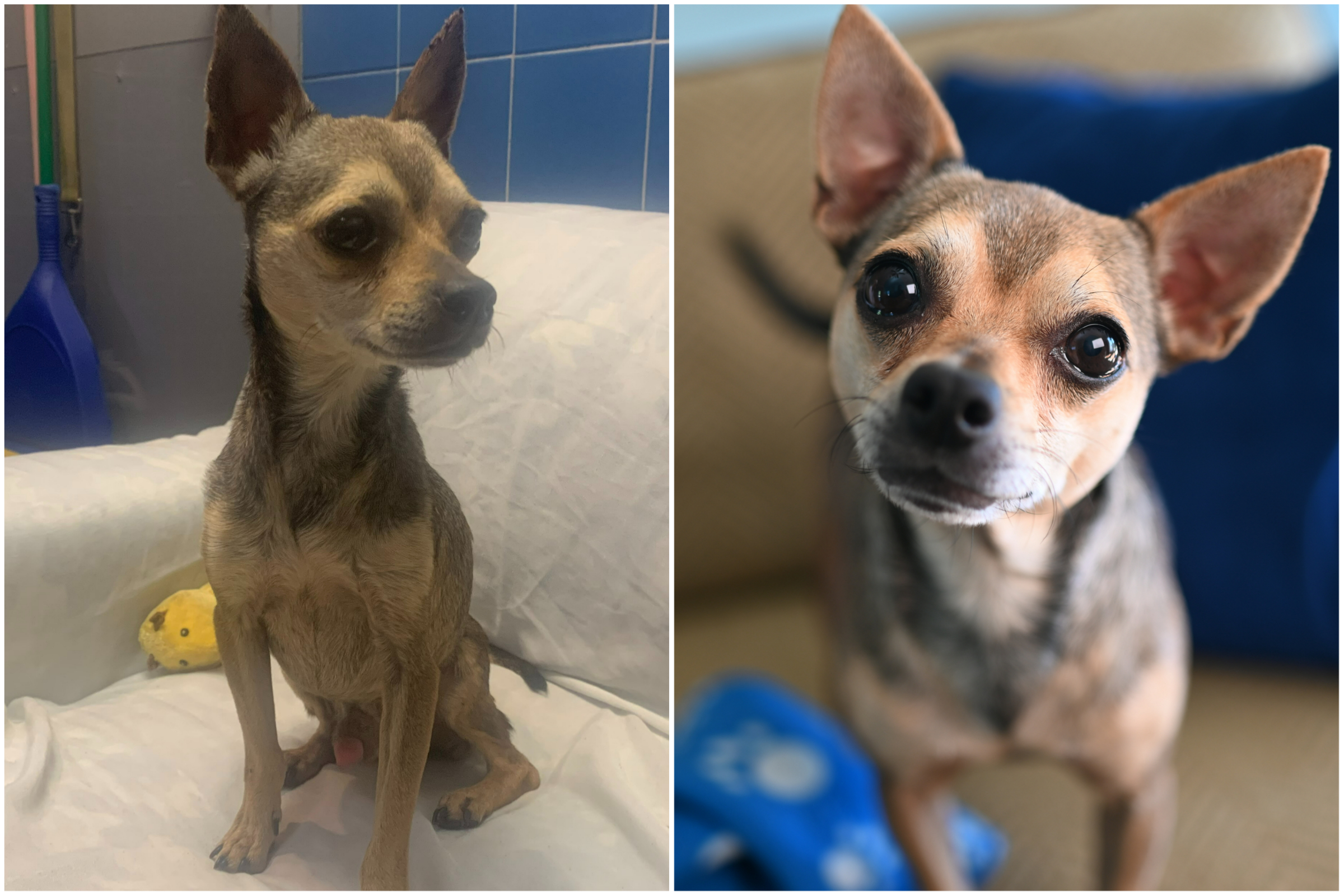 Miracle Dog Unrecognizable After Surviving Horror Abuse That Killed Dog
[ad_1]
A dog who was described as a 'little skeleton' after suffering abuse, which saw him kept in chains, has made an incredible transformation after finding his forever home.
Henry, a Chihuahua mix, was one of seven dogs found in Windsor, North Carolina, in appalling conditions by animal charity People for the Ethical Treatment of Animals (PETA).
Footage released by the charity shows Henry's dire living conditions, which led to the death of a black pit bull living with him named Minnie. Minnie's "skeletal remains" were found in a doghouse in February, still chained up, with an autopsy revealing she died of "starvation and extreme neglect", according to PETA.
Owner Cherelle M. Askew has been charged with seven counts of animal cruelty, PETA said in a press release last month.
The other dogs, Zeus, Duke, Sandy and Duchess, were removed by the Bertie County Sheriff's Office. The fate and whereabouts of another dog, Nala, is unknown.
PETA said the dogs were kept in "dirty and deplorable conditions", adding: "The seven dogs on this property were constantly malnourished and neglected, even though PETA field workers provided them with free food, kennels, sterilization services and other essential care and informed its owner of his basic needs."
Buddy, later renamed Henry, was placed in the care of PETA last August, where he was soon adopted by Doreen Dykes, in Virginia Beach, Va.
"Fortunately, Henry was spared: PETA won custody in August 2021, and he was only at PETA two days before Doreen Dykes took him in," the group said.
Henry, who is thought to be around 8, is now "safe and comfortable" and living his best life with Dykes, who adopted him after the death of her husband, Jim.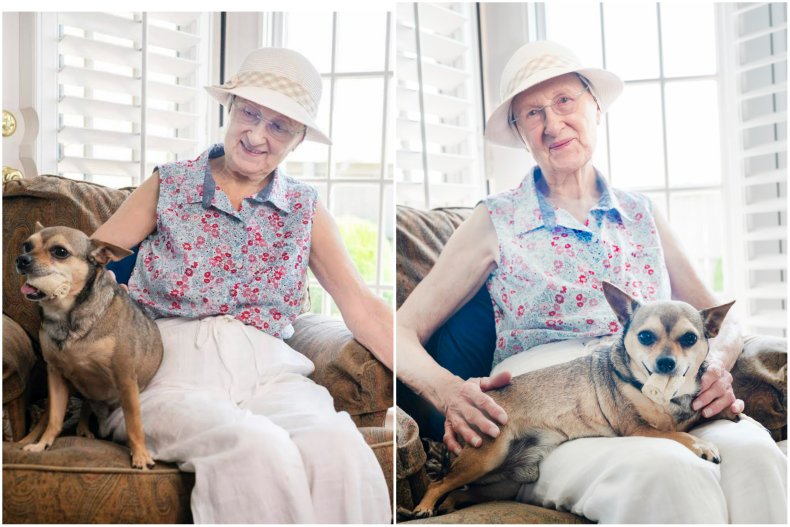 She hadn't seen the conditions Henry was under until recently, as PETA showed a clip, as she admitted, "So many people have asked me about his past, and everything I I said is that I just don't know."
Seeing her beloved Henry, she exclaimed, "Oh how awful. I had no idea it was that bad. So it was almost a little skeleton. How awful. terrible."
Henry was treated for heartworms, described by the FDA as a "serious illness resulting in severe lung disease, heart failure, and other organ damage."
The video's onscreen captions read: "He was chained outside alongside five other dogs. They were often found without food or water and were eaten alive by flies."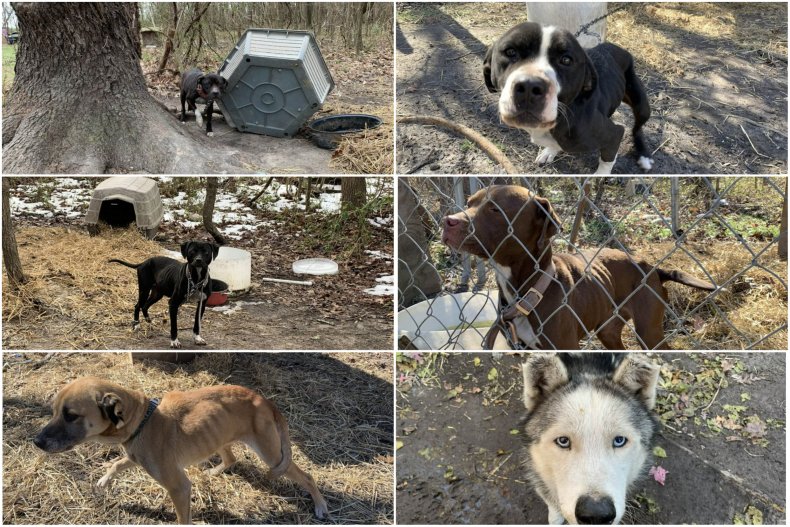 PETA's press release revealed that Zeus' ears were permanently disfigured from years of fly-striking. Daphna Nachminovitch, senior vice president of PETA Cruelty Investigations, said: "Minnie and her garden companions languished, chained up like old bicycles in a backyard, and countless other dogs may suffer the same fate."
Nachminovitch added, "PETA saved Henry in no time, but countless other dogs like him are suffering out of sight, chained up in backyards this scorching summer. PETA encourages everyone to keep their dogs indoors. inside with the rest of the family, remember others to do the same, and always help animals in need like Henry."
Luckily for Henry, he's adored by Dykes, who said, "He's got those beautiful black eyes, and I've described them as blackstrap treacle. These are the softest, brownest, most beautiful eyes I have ever looked at. I think we have a pretty good life, the two of us. There's a calm about him, but there's also a great love for being alive, playing, running and jumping off things.
[ad_2]
Source link