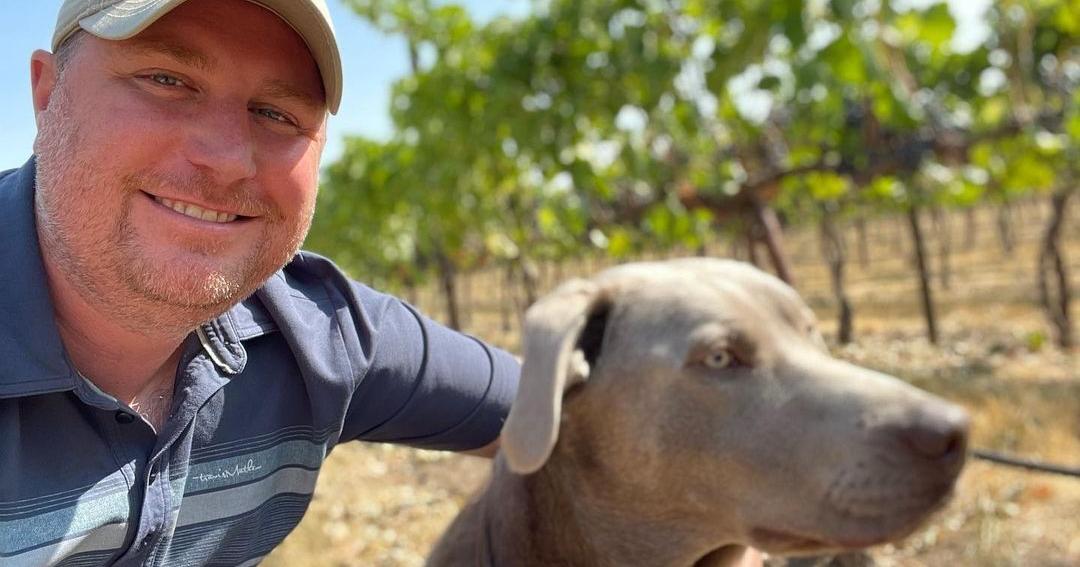 Meet the canine characters guarding the vine at Walla Walla | Lifestyles
[ad_1]
Unofficial production assistants and tasting room ambassadors, few pets in Walla Walla are as synonymous with wine as the ubiquitous cave dog. Meet some outstanding canine characters that you might encounter in town.
Halley, Abeja Winery's Silver Labrador
Dan Wampfler and his wife, Amy Alvarez-Wampfler, both winemakers in Abeja, have a habit of naming their dogs after celestial bodies – Io, the couple's 9-year-old Labradoodle, is named after one of the four moons of Jupiter.
So, about a year and a half ago, when a silver Labrador retriever puppy came into their lives, they named her Halley.
"After Halley's Comet's silver tail," Wampfler says — not, he clarifies, after the trail of chewed up dog beds and table legs it leaves in its wake.
"Yeah, he's a pandemic puppy," he says.
When Halley goes with mom and dad to work in the winery, she tends to have better behavior. "She loves it when she's around," Wampfler says. "She watches over us and helps during the harvest, walking through the vineyard."
"She's like a strike indicator," Wampfler says, coining a phrase used in fly fishing. "If Halley is there, we're not far behind. It keeps us in check.
Halley's good humor, 'super affectionate and loving' personality and herding instincts will come in handy in Abeja – the young dog is the official training dog for the eastern wine estate, slowly learning the ropes of the winery's trade. Io, who is retiring to a quiet home life.
Wampfler captures the changing of the guard with an aptly astronomical metaphor: "It's a rise and fall of dogs," he says.
Abeja, 2016, Mill Creek Road, 509-526-7400, abeja.net. Tastings by appointment.
Neto, the half-breed and faithful companion of Brook & Bull Cellars
Neto, short for Ernesto, is "the best creature on the planet," says Ashley Trout of her 11-year-old mixed breed and loyal companion. "He knows everything I'm about to do or say or need, 30 seconds before it happens. Her biggest fear is not coming with me for the day.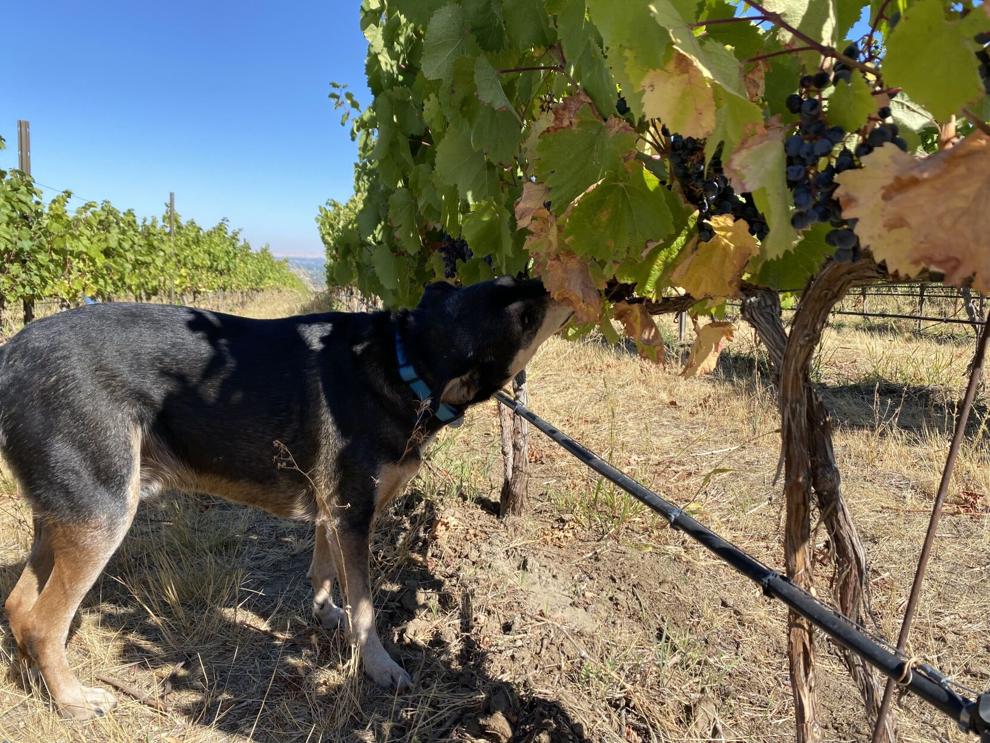 Luckily for Neto, it's rare that he doesn't accompany Trout to work at the Brook & Bull cellars, where Trout is owner and winemaker.
By all accounts, it's been a good life for Neto. There's his girlfriend, Jasmine, a neighbor's black lab trout guesses she's about 9 years old. Neto looks forward to seeing her every day during the time he knows they can spend together, "walking through the vineyards."
Neto was also lucky enough to be adopted by Trout and her husband, Brian Rudin – also a winemaker – from a shelter as a puppy.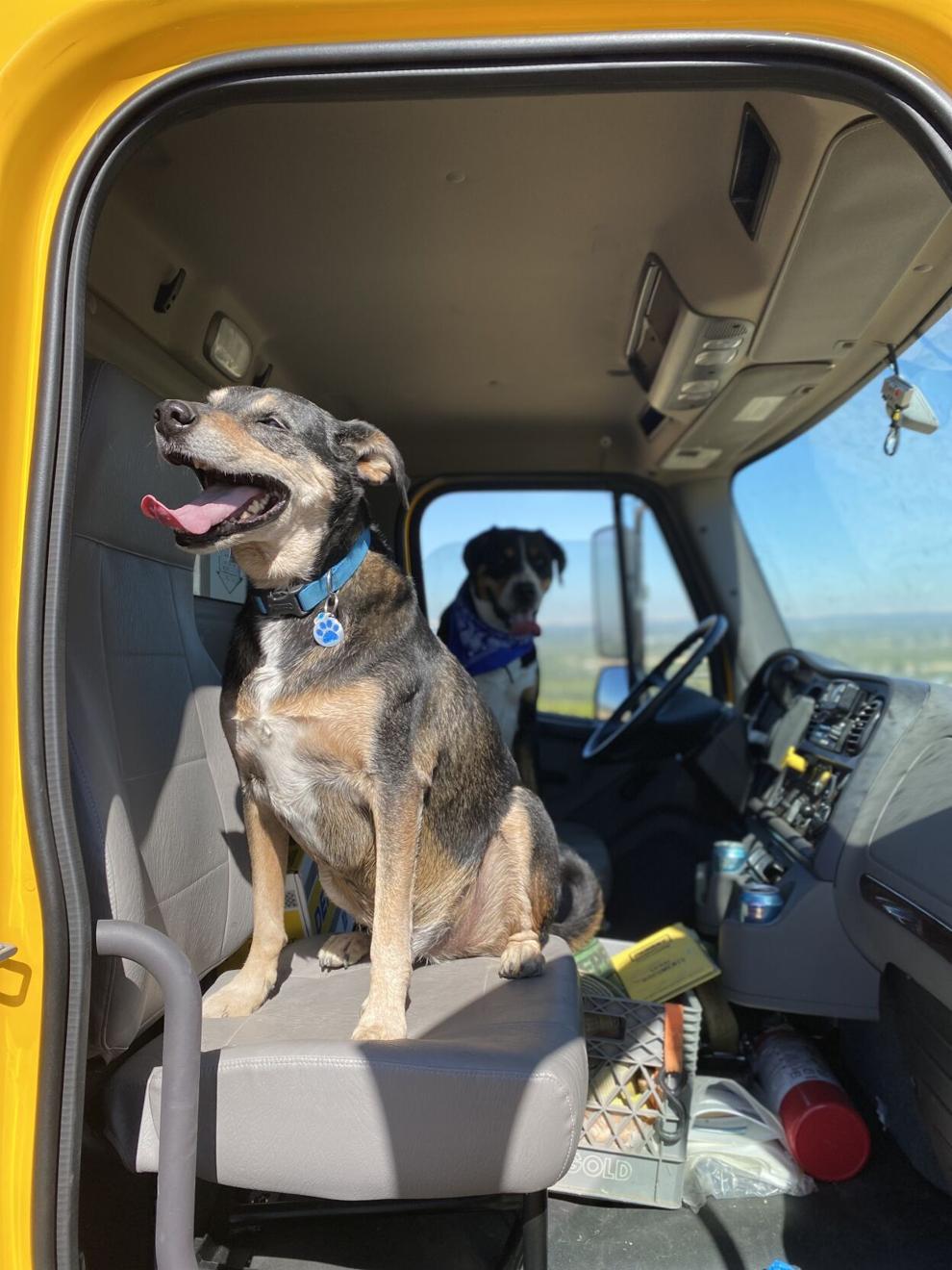 "I thought he was the ugliest dog there," recalls Trout, who says her husband pushed her to adopt him.
Neto quickly forced his way into her heart. "All he wants in life is to make me proud," Trout says.
"The official welcome to guests" at Brook & Bull, Neto enjoys being around people and seems to sense "if anyone is stressed or anxious". He is incredibly empathetic. He knows when someone hasn't tasted wine in a while and can put them more at ease," says Trout, who hopes his guests will benefit from Neto's special services during their visit.
"People just have to come and see him in action."
Brook & Bull, 1249 Lyday Lane, 509-563-2191, brookandbull.com. Reopening for the season in February, call for exact hours.
Sadie, the Dunham Cellars border collie who inspired outings
Sadie loves to play – with tennis balls, plush toys, even the bouncy silicone bungs used to cap wine barrels. "She watches when we sell them out of the tasting room wondering why they're leaving," says Joanne Dunham, co-founder of Dunham Cellars, in the airport district, where Sadie is found almost every day.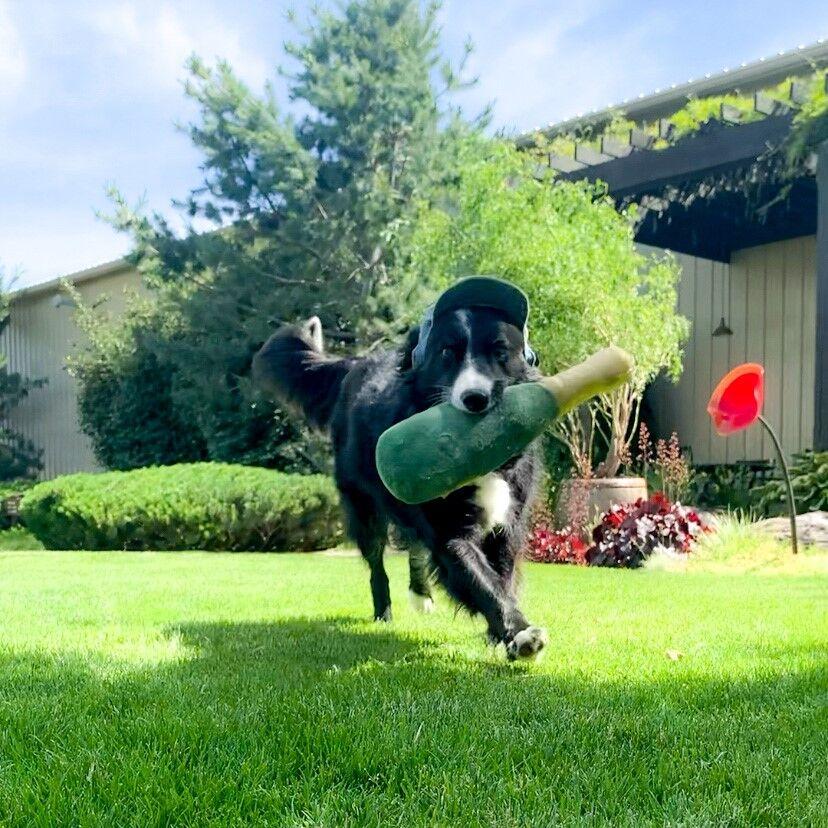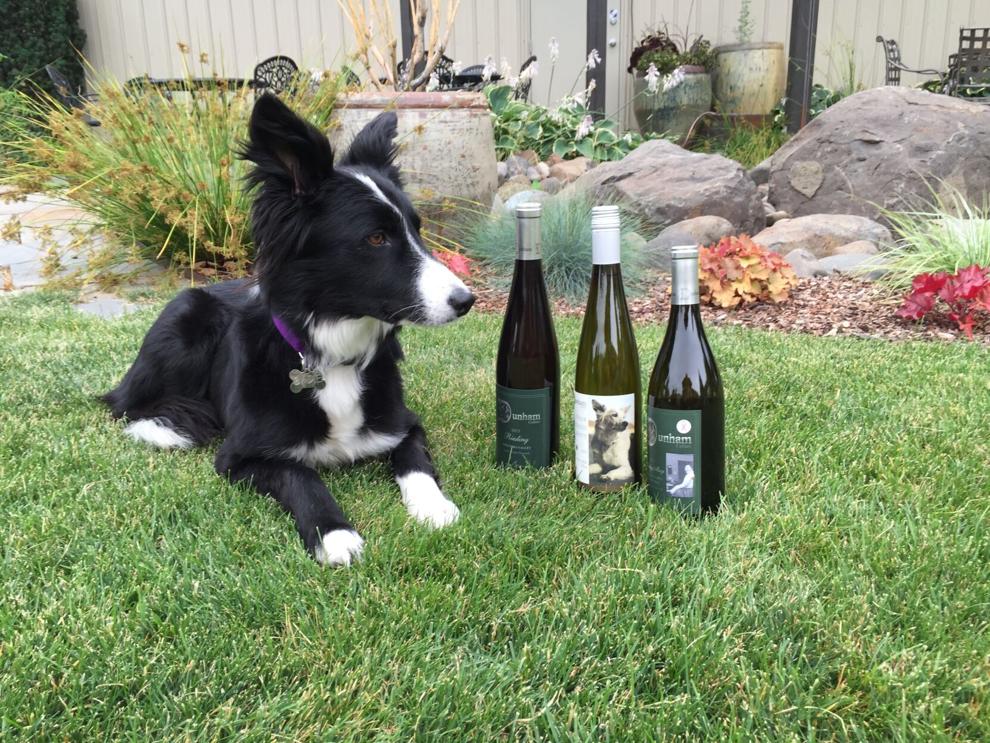 "Sadie will be standing in the yard for hours waiting for customers. If guests are enjoying their wine inside, she will pass her tennis ball, dropping the ball at their feet. When they pick up the ball, she runs for the door hoping they will follow her outside to get her.
The 7-year-old border collie is part of a long legacy for the winery, which has produced two distinct wines inspired by the family's dogs who, says Dunham, "have been an important part of our personal lives as well as a from the cellar.
The "Four Legged White" Riesling, inspired by Maysy, Joanne's husband's dog, was discontinued in 2016, but the "Three Legged Red" blend, inspired by Port, the family's beloved tripod dog, was discontinued. first launched in 2002 and is still being bottled. today.
"It's still one of our most popular wines among our fans," says Dunham.
Dunham Cellars, 150 E. Boeing Ave., 509-529-4685, dunhamcellars.com. Open daily from 11 a.m. to 4 p.m.
Mike, Rose, Gus and Paco: the dogs of the Los Rocosos vineyard
If you've ever seen the advertisement for the Los Rocosos winery in Milton-Freewater, you've probably seen the dog that owner and winemaker Roger Lemstrom calls "the number one vineyard wolf."
It's the black puffball.
"It's Mike, it's my 'old bachelor dog,' a 15-year-old Belgian Schipperke," says Lemstrom, who, with Mike as co-pilot, moved from Medford, Oregon, to Milton-Freewater where he started his wine estate in the Rochers district. Los Rocosos is Spanish for "The Rocks".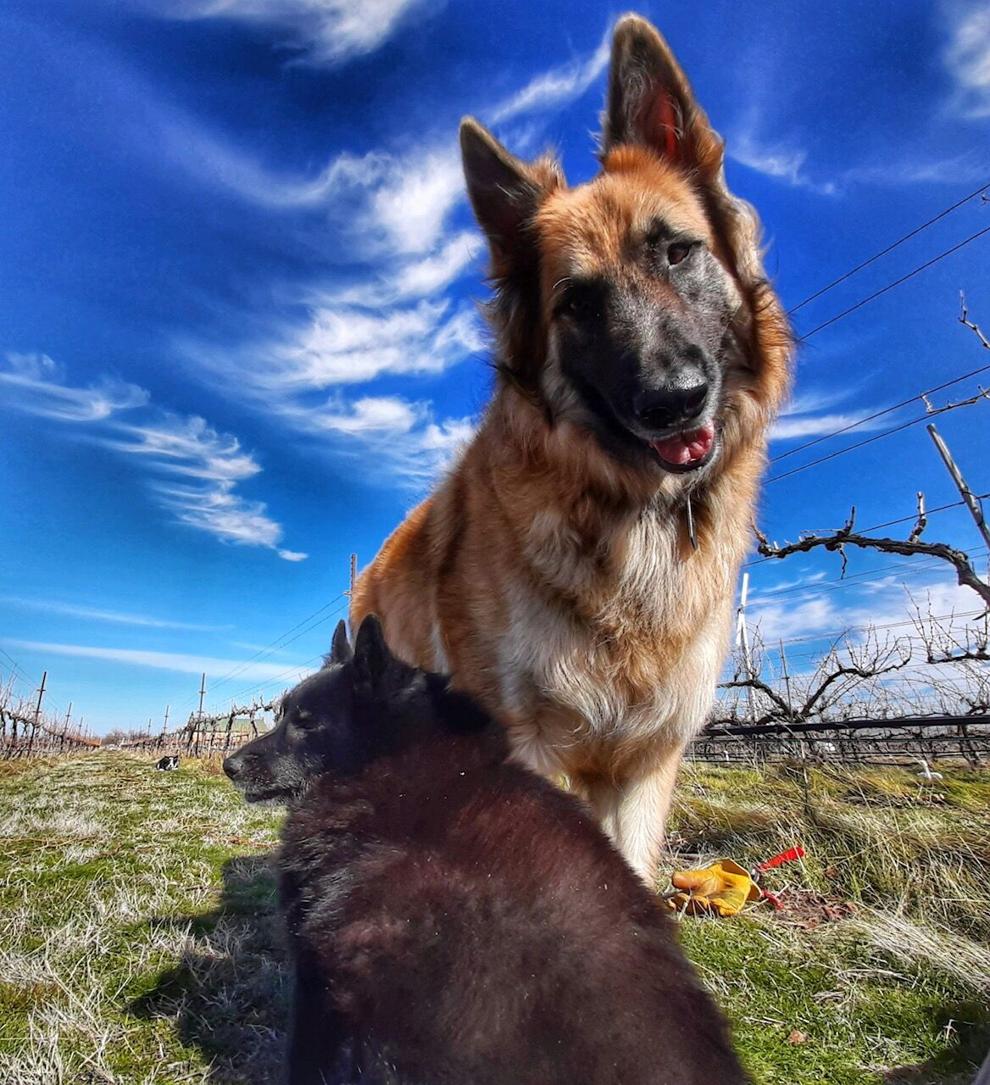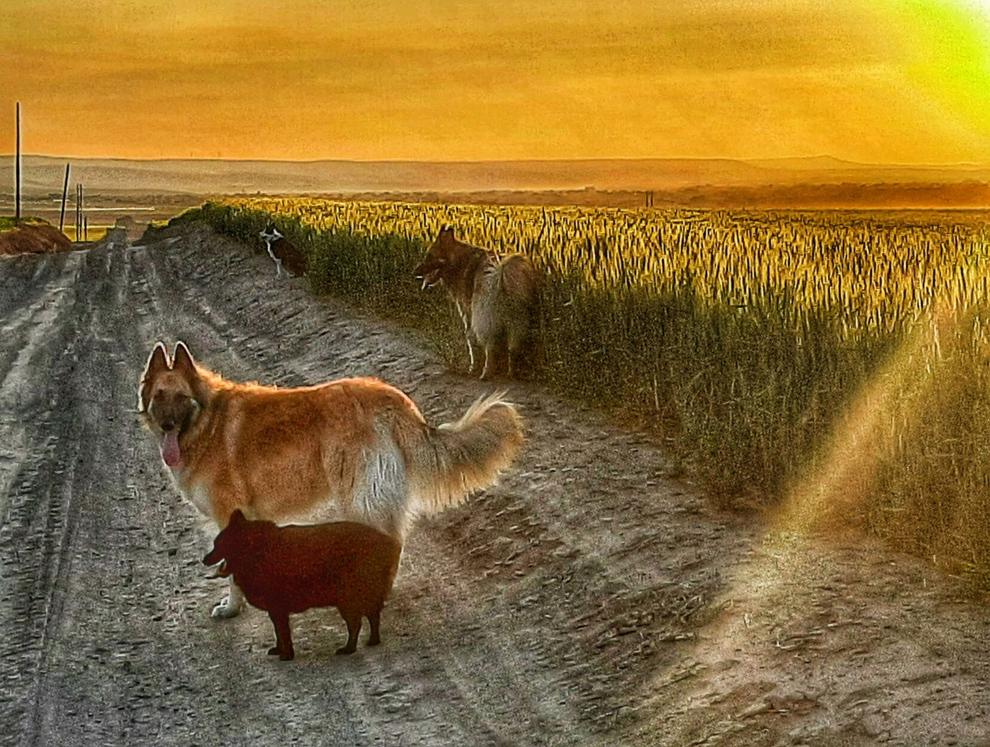 The second dog to join the pack is the vineyard's number two wolf, Rose, a smooth-coated border collie who is about 5 years old. She is the one who hunts large animals like deer and elk and does her best to eliminate small animals like rabbits.
Gus and Paco, both also around 5 years old and each a Belgian Tervuren, a breed similar to the German Shepherd, are vine wolves number three and four, respectively. They also patrol the vineyards, looking for pests – as much as someone throwing a tennis ball at them.
Although each of the "dogs has a purpose," says Lemstrom, helping to tidy up the rows of vines, "they are part of the family. I live with them, and Lucinda, in a multi-species pack. Lucinda is Lemstrom's partner.
"Sometimes guests will be seated around the fire and Rose will proudly lay a half-eaten bunny at my feet," says Lemstrom. "It's just part of the package."
Los Rocosos, 84038 Eastside Road, Milton Freewater, 541-306-1290, losrocosos.com. Reopening in February, reservation recommended, call for exact times.
[ad_2]
Source link