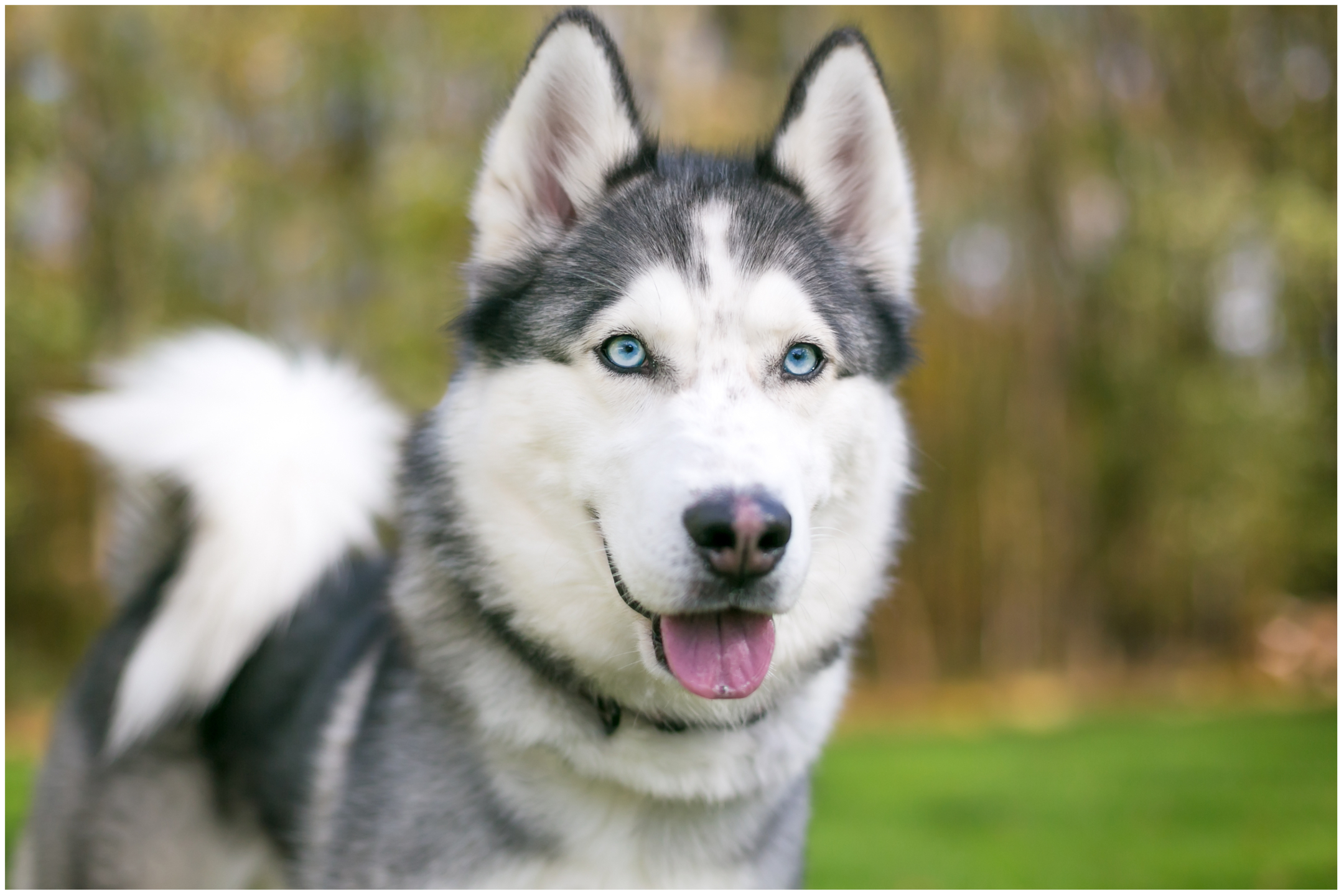 Husky shot dead after being mistaken for a coyote while owners were on honeymoon
A husky was shot in Tennessee after being mistaken for a coyote while its owners were on their honeymoon, according to reports.
Husky Beowulf managed to get out of his collar while outside before escaping from his Chattanooga home around 9 p.m. Saturday.
The dog's owner, Matt Slayton, said in a Facebook post that Beowulf managed to escape just hours after Slayton's wedding. He searched for his pet for about six hours before having to return home to pack for his honeymoon and left at 4am on Sunday.
According to American Humane, an animal welfare organization, some 10 million pets are lost in the United States each year.
According to WTVC, the McKamey Animal Center found Beowulf lying in an elementary school parking lot with what he initially believed was a dog bite. But when staff took a closer look at Beowulf, they learned that the dog had actually been shot in the face.
A now-disabled GoFundMe page for Beowulf, created by Slayton's wife, Brittney Lankford, said it learned of the shooting on Monday.
The page read: 'We received a call yesterday (Monday) from the vet saying our sweet husky had been put down and his jaw was broken and fractured all the way to his eye socket.
According to WTVC, the couple said the man who shot Beowulf had apologized. He thought the dog was a coyote, according to the family.
The newlyweds later told the outlet that the seemingly flip-flopping man said he hadn't done anything illegal.
A spokesperson for For Fox Sake, a nonprofit wildlife rehabilitation center, said gun owners shouldn't always resort to shooting an animal they perceive as a problem.
The spokesperson added: "Just lay down your arms and immediately stop assuming that the solution to every animal 'problem' is to take out your arms.
"Not only is this situation horrible for Beowulf and its owners, it could have been much worse. Shooting a gun in a suburban neighborhood near a school is not acceptable."
According to WTVC, police have not arrested anyone in connection with the shooting.
Newsweek contacted Lankford, Chattanooga Police and the McKamey Animal Shelter for comment.
In September, a family dog ​​was shot twice with a bow in an Oklahoma backyard, according to its owner.
Melody Davis told News9 they originally thought Koda had only been shot once, but it was later discovered that the animal had been struck by an arrow a second time.
The local sheriff's office closed the investigation due to lack of evidence, although the family wants the person responsible to be found.