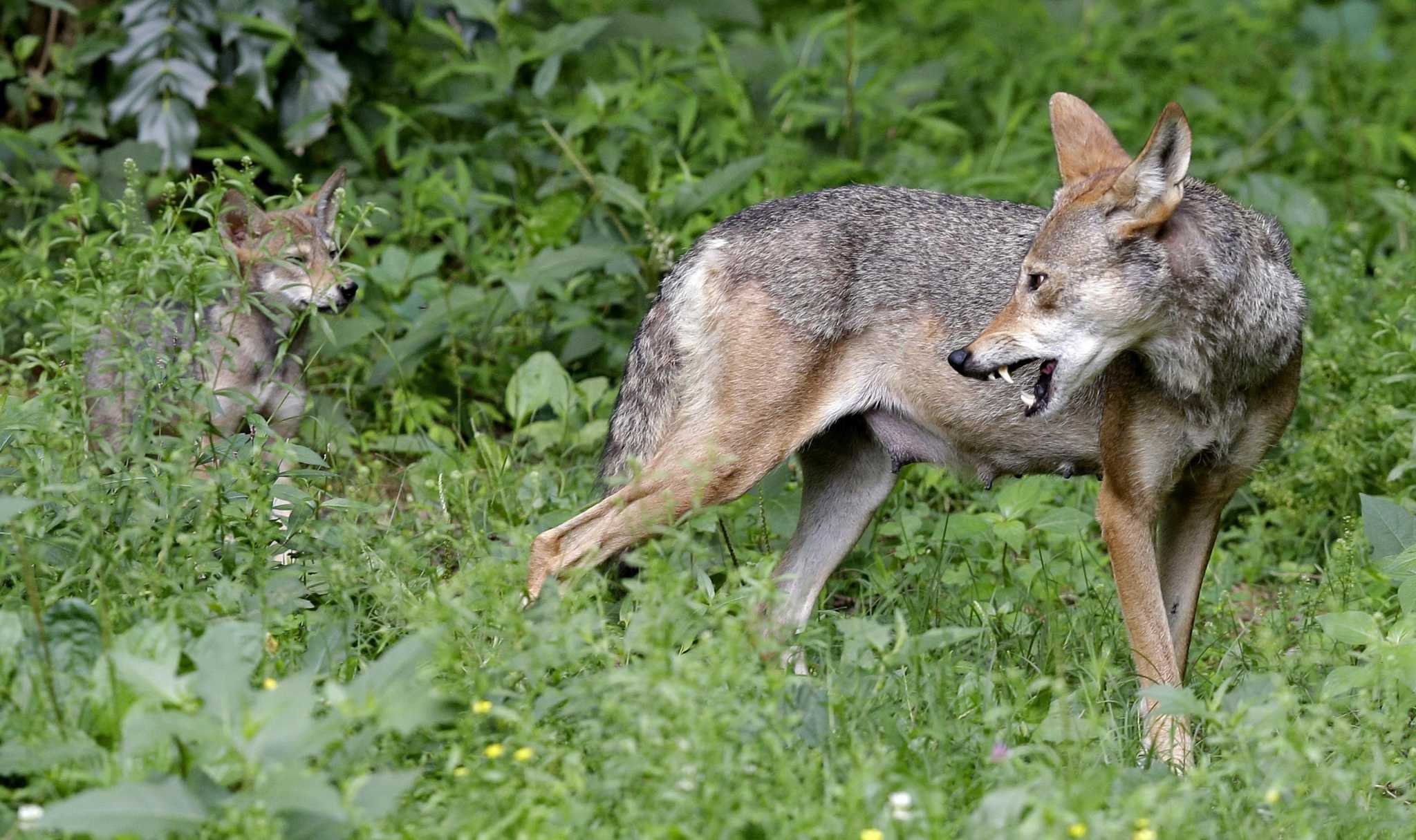 Galveston photographer's discovery led to groundbreaking red wolf study
GALVESTON – The coyotes Ron Wooten spotted on the western end of Galveston Island had eye-catching dark, reddish fur and a long, slender build. In the golden twilight of that evening of July 2013, about a dozen animals rested in what appeared to be a wetland dried up by a seasonal drought.
These canids – mammals of the dog family – looked different. Most of the coyotes that inhabit this area have gray or pale brown fur. And while coyotes typically forage singly or in pairs, these appeared to travel and interact in packs.