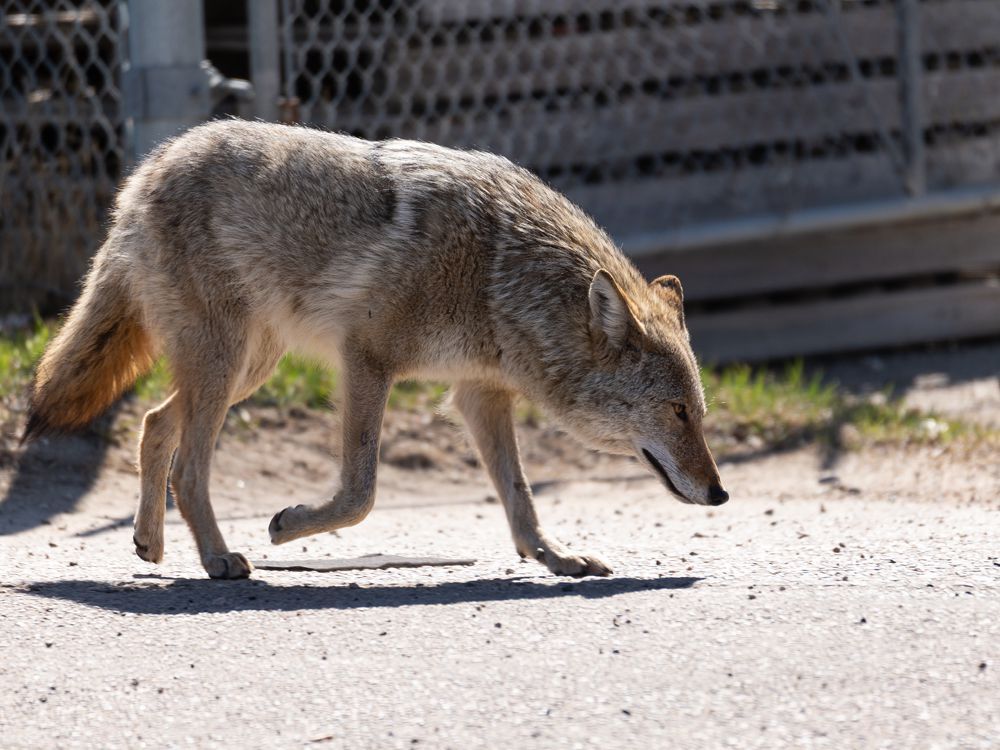 Edmonton euthanizes coyote in Mill Creek ravine following complaints
Content of the article
The city of Edmonton killed a coyote in the Mill Creek Ravine area on Thursday following a series of complaints from surrounding communities.
Content of the article
Park rangers had received five related complaints the week before the animal was euthanized, four of which involved coyotes' encounters with dogs and one of which saw a small dog sustain serious injuries, the spokesperson said. the city, Mark Torjusen, to Postmedia in an email.
Content of the article
On Thursday evening, rangers responding to complaints searched the area, where a contractor euthanized a large male coyote, Torjusen added.
"At this time, we believe we have eliminated the coyote primarily responsible for the recent attacks," Torjusen said. "The area will be patrolled for the next few days and citizens are encouraged to report any other incidents to 311."
According to the city, coyotes have been euthanized eight times this year. To date, there have been 1,110 animal complaints, up 15% from the 965 complaints reported during the same period in 2021.
The city has advised Edmontonians to be vigilant in green spaces, walk their dogs on leashes and keep cats indoors to reduce the risk of nuisance encounters with coyotes.
hissawi@postmedia.com