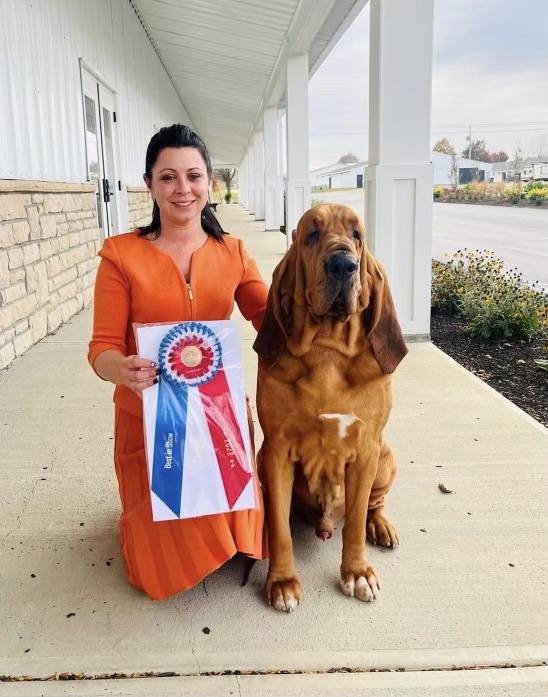 Delaware Ohio Kennel Club – Sunday, October 30, 2022
[ad_1]
Show name: Delaware Ohio Kennel Club
Location: Delaware, Ohio
Date of the show: Sunday, October 30, 2022
Total entry: 1007
Best Show Judge: Mrs Rosalind Kramer
Show photographer(s):
Tina Turley • Website: www.turleyphoto.com
Reg Dog: GCHS Flessners Toot My Own Horn [Dog]
Raising: Bloodhound
Controller: Heather Buehner
Owner: M Bettis, B & C Flessner & H Buehner
Breeder: B & C Flessner, H Buehner & T Kocar
Reserve Dog Reg: GCHG Energies Schachmatt [Dog]
Reserve breed: Miniature American Shepherd
Reserve Manager: Jamie Clute
Reserve owner: R Johnson, K Patzold, R DeLay and V Patzold
Breeder: K Patzold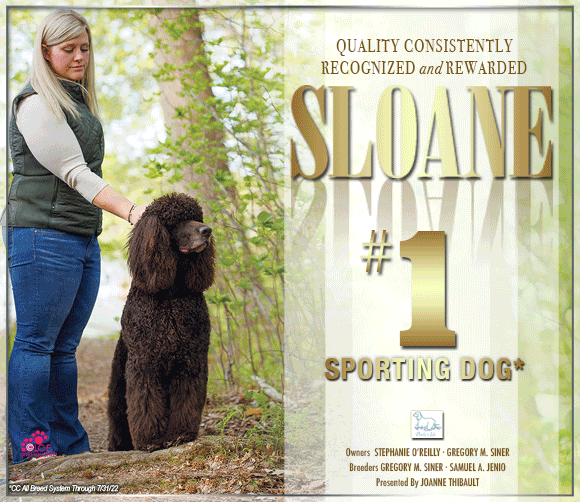 Jock Judge's name: Mr. Jay Richardson
Total entry: 187
#1-
Reg Dog: GCHB Oncore Coupe Solo Red With Solivia [Bitch]
Raising: Needle
Responsible: Patricia Haines
Owner: Dr P Haines, T Haines & K & D Brown
#2-
Dog Reg: GCHB Mar-Ks Breaking Out [Dog]
Breed: Black Cocker Spaniel
Administrator :
Owner: R Halbreich
Breeder: M Ragusa, J Curry & M Ness
#3-
Dog Reg: GCHS Remedis What Brown Can Do For You DJ CGC TKN [Dog]
Breed: Spaniel (Sussex)
Controller: Brenda Griffin
Owner: B Griffin & R Morton
#4-
Dog Reg: CH Greengates Last Call [Dog]
Breed: Retriever (Golden)
Administrator :
Owner: AM Gates & LA Racine
Dog Judge's name: Mrs. Karen C. Wilson
Total entry: 127
#1-
Dog Reg: GCHS Flessners Toot My Own Horn [Dog]
Raising: Bloodhound
Controller: Heather Buehner
Owner: M Bettis, B & C Flessner & H Buehner
Breeder: B & C Flessner, H Buehner & T Kocar
#2-
Dog Reg: GCHB Zarebas Undercover Op At Skytop DCAT CGC [Dog]
Breed: Rhodesian Ridgeback
Administrator :
Owner: J Wilkinson, L Michaels & M & M Glodowski
#3-
Dog Reg: GCHB Aberdeens Xlnt Adventure [Dog]
Breed: Otterhound
Manager: Jason McIlwaine
Owner: S Wilkins & A McIlwaine
Breeder: A, J & J McIlwaine
#4-
Dog Reg: GCH Wine-Melcas Joyride [Bitch]
Breed: Norwegian Elkhound
Controller: Miranda Vance
Owner: M&A Vance
Breeder: P Trotter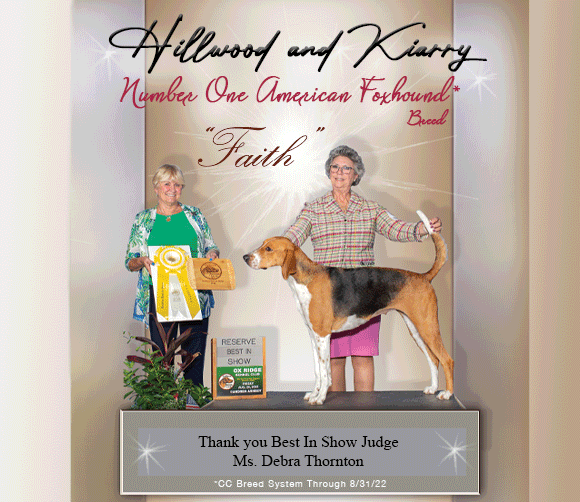 Work Judge's name: Mr. William (Bill) P. Shelton
Total entry: 181
#1-
Reg Dog: GCH Jerdans Country Girl Of Eden Forest [Bitch]
Raising: Great Dane
Administrator :
Owner: J Ribo
#2-
Dog Reg: GCHS Adibeir Red Carpet Affair CGC [Dog]
Breed: Cane Corso
Manager: Kathy Musto
Owner: D Musto & E Shauck
Breeder: E&D Shauck
#3-
Dog Reg: CH Cinbars Bellisima [Bitch]
Breed: Boxer
Handler: Jody Paquette-Garcini
Owner: P Koenig & M Small
Breeder: Phillip Koenig
#4-
Dog Reg: GCHS Spiceracks Shotgun Rider CGCA TKN [Dog]
Breed: Giant Schnauzer
Coach: Leonardo Garcini
Owner: R&D Henderson
Terrier Judge's name: Ms Nancy Smith Hafner
Total entry: 89
#1-
Dog Reg: GCHG Hi-Kel Terrydale Nanhall Mizzdesigned [Bitch]
Raising: lake burrow
Responsible: Ariel Cukier
Owner: M Wooldridge, KJ Anthony, J Stevens & A Cukier
Breeder: H Keyes & Terrydale Knls
#2-
Dog Reg: GCH Hollow Oaks dazzles me too! [Dog]
Breed: West Highland White Terrier
Handler: Klayton Harris
Owner: S Wilson
Breeder: S Wilson
#3-
Dog Reg: CH Dalriadas Jenny Everywhere BCAT CGC [Bitch]
Breed: Wire Fox Terrier
Administrator :
Owner: C Campbell
#4-
Dog Reg: GCHB Timberwyck The Rock [Dog]
Breed: Airedale Terrier
Controller: Heather Roozee
Owner: H Roozee & S Kuhn
Breeder: S Kuhn & C & T Bolz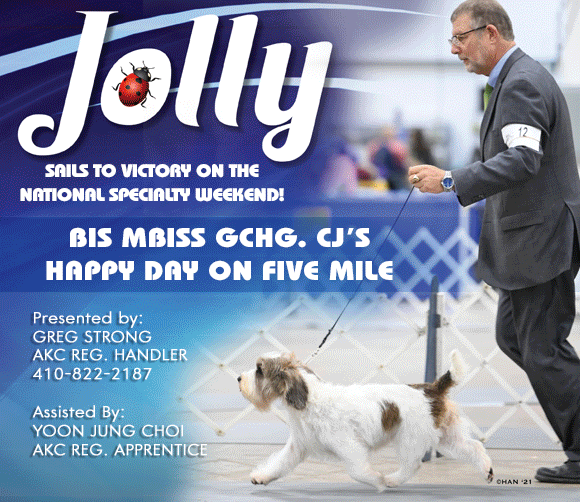 Toy Judge's name: Ms Nancy Smith Hafner
Total entry: 130
#1-
Dog Reg: GCHS We-Syng Chrischin Lucky Liam [Dog]
Raising: japanese chin
Administrator :
Owner: J Huff & N Wright
#2-
Dog Reg: GCHB Casa Blancas Super Bowl Sunday [Dog]
Breed: Pug
Manager: Barry Clothier
Owner: D Rubel, P Bennington & B & B Clothier
Breeder: B & B Clothier
#3-
Dog Reg: GCH St. Stephens Once Upon A Way [Bitch]
Breed: Toy Manchester Terrier
Administrator :
Owner: S. Stricker
#4-
Dog Reg: GCH Foxmore Jules Just Dance [Bitch]
Breed: poodle (toy)
Administrator :
Owner: J Kinsey & JR & MW Reed
Not athletic Judge's name: Ms Nancy Smith Hafner
Total entry: 113
#1-
Dog Reg: Reference GCHG Brighton [Dog]
Raising: Poodle (Standard)
Manager: Lindsay Gorder
Owner: A Carter & M Lamb
Breeder: A Carter-Green & M Lamb
#2-
Dog Reg: GCH Crestagards Shakin Unstirred in the Goldenheart [Dog]
Breed: French Bulldog
Manager: Kathy Musto
Owner: A Demoski & B McCann
#3-
Dog Reg: GCHS Jesspers Wild Horses [Dog]
Breed: Boston Terrier
Handler: Dan Buchwald
Owner: J Pearson & N Shaw
#4-
Dog Reg: GCH Mardecks Iridessa [Bitch]
Breed: Schipperke
Administrator :
Owner: E Layng, L Wolfe & M Pacanowski
Breeder: E Layng
Breeding Judge's name: Mr. William (Bill) P. Shelton
Total entry: 175
#1-
Reg Dog: GCHG Energies Schachmatt [Dog]
Raising: Miniature American Shepherd
Handler: Jamie Clute
Owners: R Johnson, K Patzold, R DeLay and V Patzold
Breeder: K Patzold
#2-
Dog Reg: GCH Lionharts Life Is Beautiful [Bitch]
Breed: Pembroke Welsh Corgi
Administrator :
Owner: D Royster, R Smetana & S Beis
#3-
Dog Reg: GCHG Northbay Xsell He's a DJ Wrap [Bitch]
Breed: Australian Shepherd
Controller: Jessica Plourde
Owner: B Evans & H Parson Herron
Breeder: H Sells
#4-
Dog Reg: GCHG Rising Stars Happy One CGC TKI [Dog]
Breed: Border Collie
Handler: Jamie Clute
Owner: M Tobias & J Aniskoff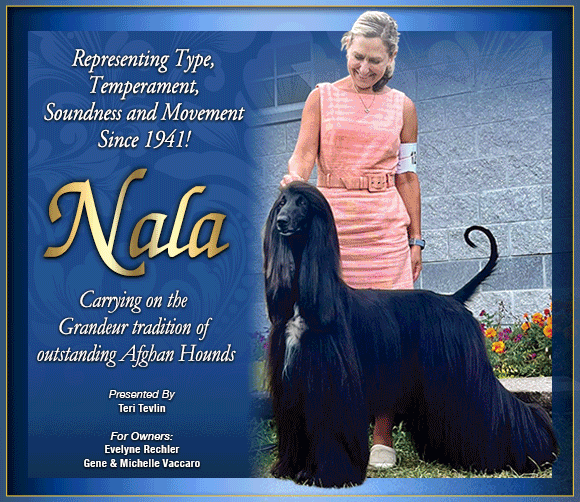 ---
Please note that these results are not official and may be subject to change once official results are submitted to AKC.
La Chronique Canine is not responsible for errors or involuntary omissions in the information reported on this site.
All information about www.chroniquecanine.com is the exclusive property of The Canine Chronicle and Endeavor Publications, Inc. Reproduction of the contents, in whole or in part, is not permitted without the permission of the publisher.
short url: https://chroniquecanine.com/?p=250088
[ad_2]
Source link