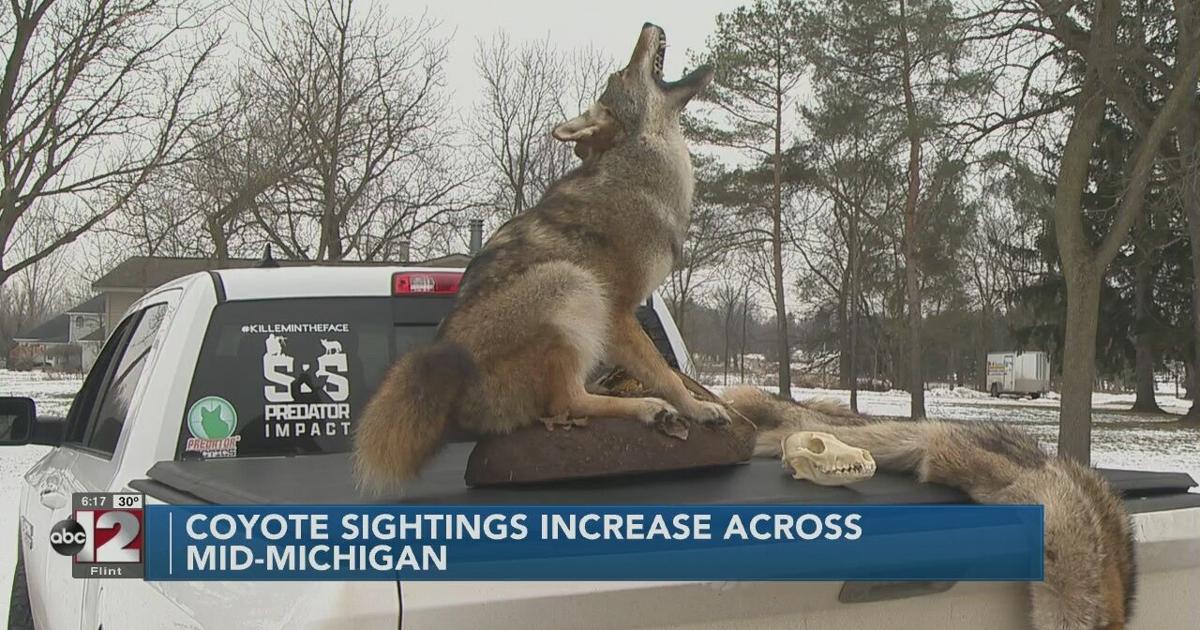 Coyote sightings increase in mid-Michigan | News
MID-MICHIGAN, Mich. (WJRT) – Coyote sightings are becoming more common as the end of January approaches.
ABC12 has received several reports of animals wandering into rural and more populated areas of central Michigan.
According to the Michigan DNR, this is their breeding season, so people can expect to see them more than usual right now as they search for a mate and food sources.
"That's usually why they get attacked in homes and neighborhoods, there are easy food sources and they will keep coming back," said Sgt. Jason Becker with the Michigan DNR.
Becker says it's not shocking to see coyotes frequently right now, but in some neighborhoods in Davison they've been spotted multiple times.
So often that local hunters are now being asked for help to ease the worry.
S&S Predator Impact co-founders Mike Smith and Nate Sadler have been hunting predators like coyotes for local residents for years.
"We hear them, we see them and their tracks and signs," Smith said. "We've had people call us, we've been contacted by homeowners, landowners and farmers. It's been almost a daily affair for several months."
Although they don't try to harm people, their hunt for food sources and a mate can put small animals in danger.
"It may be a problem, more of a nuisance, but the problem would be small dogs, small pets and possibly small children in the worst case scenario," Sadler said.
Because it's mating season, they come out more than usual, but simple measures can hopefully keep them away from your property.
"To control a coyote, we don't want to leave any leftovers in the garden, we don't want to give them a food source to go to. But sometimes, if your house is in this area, we live here in the country – and they're just going to be here," Sadler said. "There's not much you can do about it. They will come and they will go."
According to the Michigan DNR, it is still open hunting season for coyotes in the state.
However, there are different laws in each jurisdiction, so it's important to check with where you live what their hunting laws are.