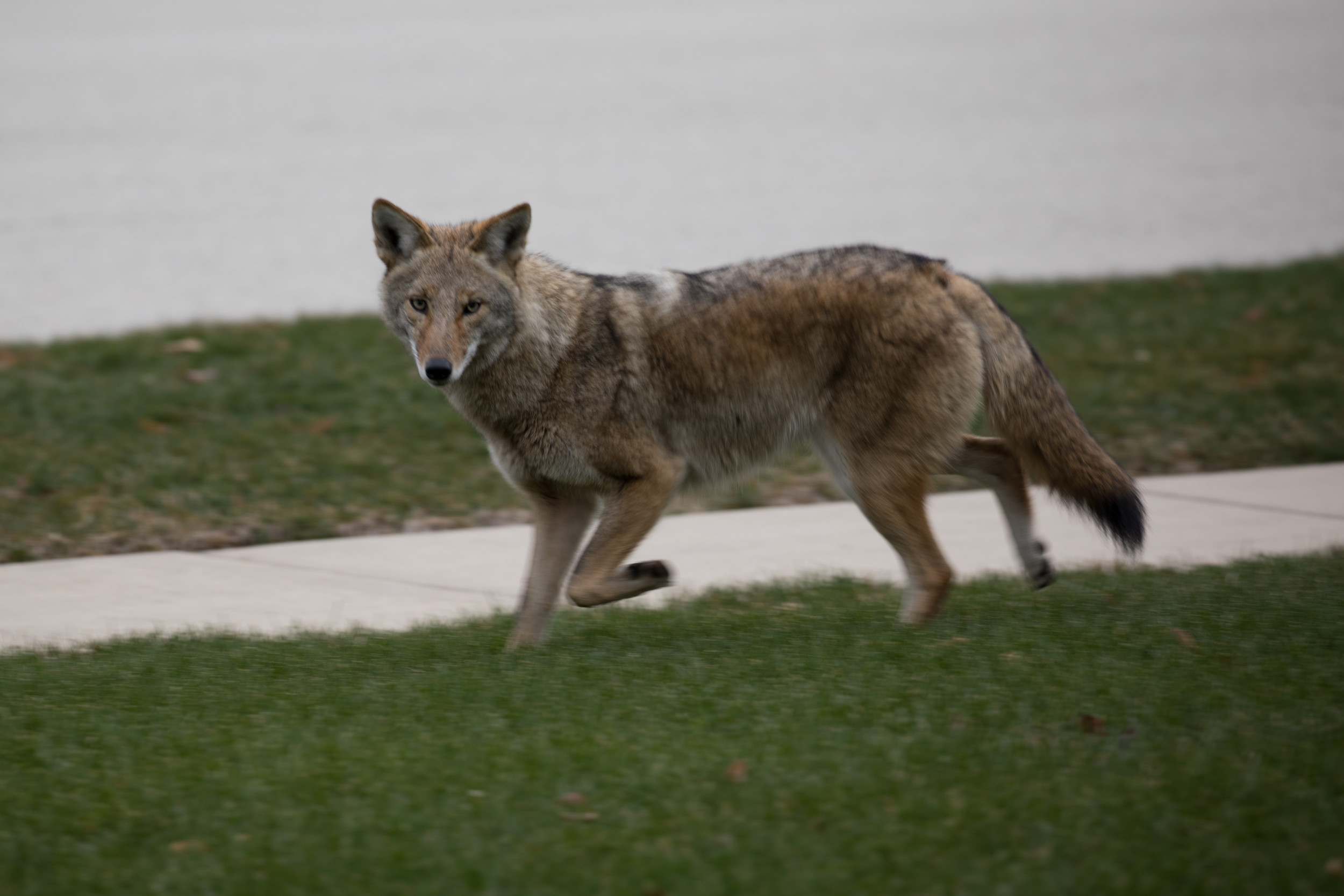 Coyote bites man as pack of 7 fatally wound dog in series of attacks
Police in a Massachusetts town say a dog had to be euthanized after seven coyotes attacked it, just hours before a man was also attacked and bitten while walking his dogs.
Massachusetts is home to the eastern coyote, a medium-sized predator and opportunistic feeder, according to MassWildlife.
According to reports, authorities estimate that there are approximately 11,500 coyotes in the state, in 2021.
Cohasset, a town in Massachusetts, experienced two different attacks in a single day on August 27, police told local media in a statement. Within hours two dogs were attacked outside a house by a group of seven coyotes while a man was also bitten during an attack on his two dogs.
During the first attack, police said the dogs were off leash when they were approached and attacked by the group of coyotes. The owner described it as "coordinated" when speaking to WCVB.
"It was almost a coordinated effort. It was absolutely amazing," said Jeff Pratt. "Three came out one way, four came from behind and attacked the second dog. I had seven coyotes in my driveway."
Dog Bella sadly did not survive the attack as she was later euthanized due to the severe injuries she sustained. Her puppy companion Sadie was also seriously injured.
"She had a punctured lung, two cracked ribs, a big seven inch gash on the back of her back," Pratt told WCVB.
At 8 a.m. that same day, police responded to another coyote attack in Cohasset. A man and his two dogs were attacked by a lone coyote while hiking the Blue Trail in the Whitney Thayer Woods near Brass Kettle Brook.
The owner had to be taken to hospital after the attack and was later released.
Natural Resources Officer Josh Kimball said in a statement seen by Boston.com that coyotes are active year-round, but there is often increased activity as winter approaches. and that they hunt in preparation.
Authorities are now warning owners to be aware when they are with their pets. Coyotes, Kimball said, view smaller pets as prey and larger pets as competition, both of which can lead to attack.
These attacks are part of a series of recently reported attacks in the state, including various dogs killed by the wild animal in late August in the Greater Boston area.
In July, a woman was attacked by a coyote at a restaurant in Swampscott, Massachusetts. In May, a family even mistakenly took in a coyote pup after they thought it was a lost pup.