Been There Done That – The Lone Star State Classic
Click here to read the full article
114 – September 2022
By Elaine Lessig
Just looking at the photos tells the story of three days of all breed judging, and many specialties on Thursday as well. Let me be perfectly clear. The Lone Star State Classic is Southern hospitality at its finest. This is a classy cluster! As soon as you enter the market hall, you can see breathtaking flowers in the red, white and blue cluster theme. Dominating the hall is a large platform draped in the colors of the clusters. On one side is a large collage celebrating purebred dogs. This bright color scheme began for the judges when they were greeted at the host hotel with a gift bag identified with each of our names attached to the bags on a card. Inside were cards with fun sayings, treats and drinks, all of which were enjoyed.
Daily Cluster Coordinators, Larry Abbott, President; Michael Knight, Treasurer; Barbara Shaw, Specialty Coordinator; and Vicki Abbott, secretary, were in residence to make sure everything was perfect. The atmosphere was welcoming and upbeat. An excellent pair of AKC Conformation field reps, Diana Wilson and Jill Bell, were extremely helpful to exhibitors, club members and judges. MB-F Superintendents Marti Johnson and Terry Pierce were at work with their friendly and competent manner. The cluster provided excellent stewards in each ring who welcomed exhibitors and judges.
The sound of the Star-Spangled Banner, sung by one beautiful voice after another every day, filled the building as the judgment began. Rings of different sizes accommodated the different races. The spectators also had the pleasure of watching the show. Most sat ringside at various rings to enjoy the show. Some spectators even asked the judges questions in their rings. What's better than a day at the dog show? We all know the answer… Nothing!
Click here to read the full article
114 – September 2022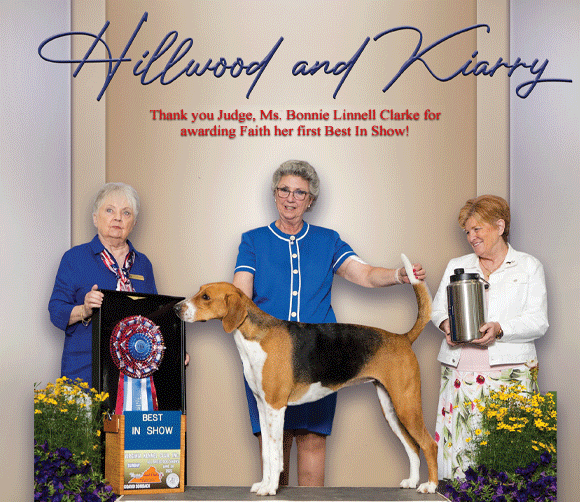 short url: https://chroniquecanine.com/?p=240024