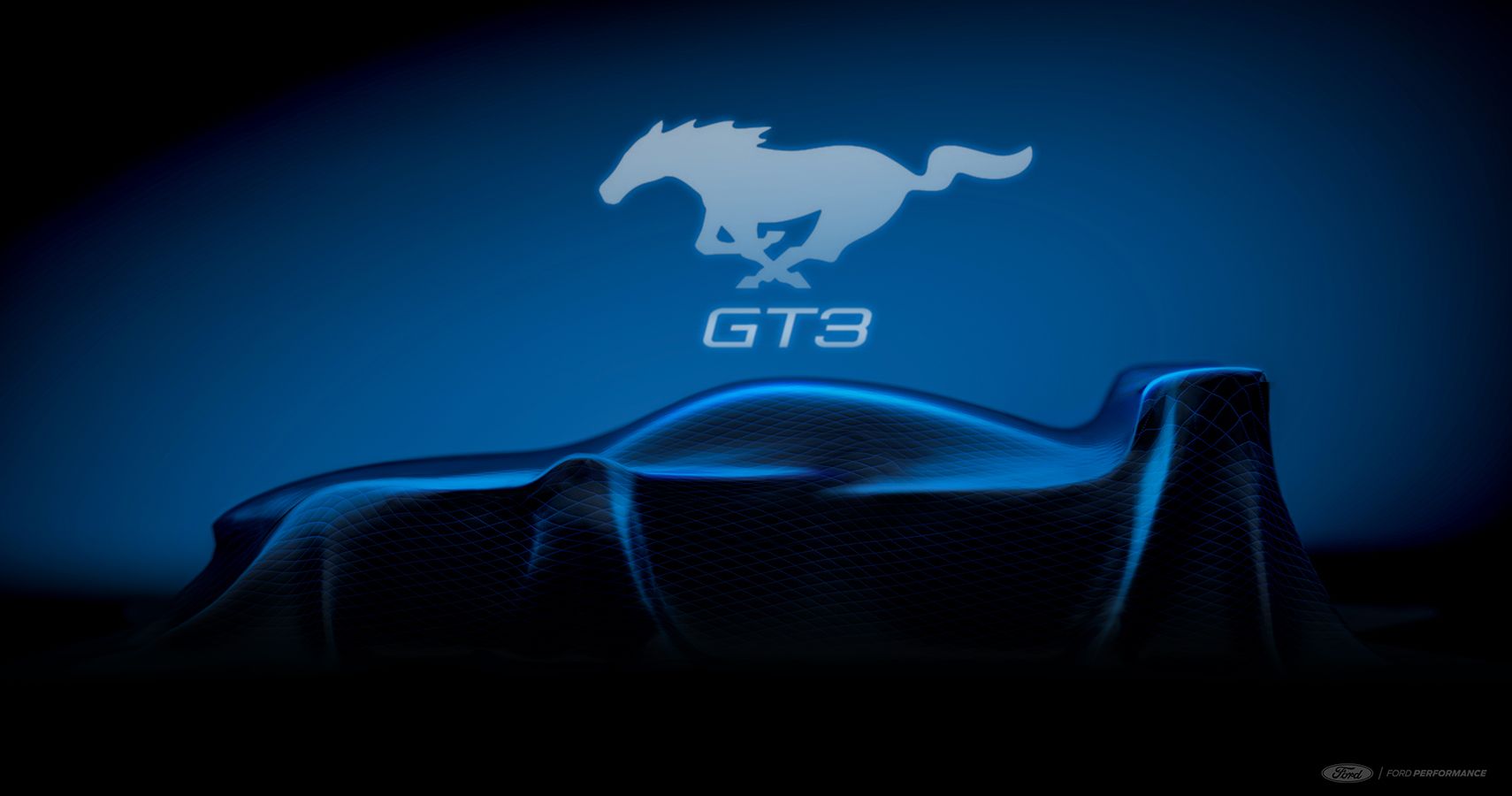 A Coyote-powered Ford Mustang GT3 is coming in 2024
The iconic pony car is making a comeback in competitive racing and customers will have the chance to own the new hot rod.
There are various world competitions that Ford is currently not invested, such as GT3 racing. But that's set to change over the next two years, as its Ford Performance division prepares an incredible new GT3 race car for competition in 2024 – the all-new Mustang GT3.
The new Mustang GT3 Racer will debut in 2024
Ford Performance is readying the all-new Mustang GT3 race car for International Motor Sports Association (IMSA) competition. The Mustang GT3 will make its debut during the 2024 season, competing in events such as the 24 Hours of Daytona. The new racer will have a new 5.0-liter Coyote-based V8 engine from Ford Performance. The program called on M-Sport of England to build this new engine.
RELATED: Chevrolet Corvette Z06 GT3.R: Here's When Customers Can Buy The American Race Car
In addition to the new race-specific V8 engine, Ford Performance will equip the new Mustang GT3 with a bespoke short-long arm suspension (front and rear), rear-mounted transaxle transmission, carbon fiber body panels and a distinct aero package for GT3 racing. .
The new Ford Mustang GT4 Racer is also on the way
As part of the Mustang GT3 program. Ford will build two GT3 cars for the Multimatic-run IMSA GTD Pro works team, and another 20 cars for customer teams to meet homologation requirements. Meanwhile, Ford plans to launch a new GT4 driver for the 2023 season.
Source: Ford
This hybrid Ford Puma will participate in the 2022 World Rally Championship
It's all about hybrid power with this Puma.
Read more
About the Author